New Theatre Sheridan season marked by a return to live performances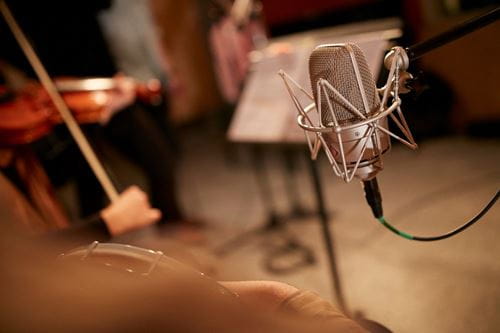 The
2022/2023 Theatre Sheridan season
will be marked by a return to live performances, a celebration of the work of local artists, and the continued evolution of
First Drafts
- Sheridan's innovative new works development initiative that spotlights historically underrepresented voices.
Theatre Sheridan's winter production slot in December features the work of two Canadian artists, who have previously workshopped musicals at Sheridan: Britta Johnson and Kevin Wong.
Staged at Sheridan's Trafalgar Road Campus in Oakville, Ont., each artist will present an exciting and unique evening of musical theatre featuring their original work, re-affirming Sheridan's commitment to celebrating Canadian talent. Johnson will present In Studio with Britta Johnson, while Wong will present Turn the Page: Three Musical Shorts.
In April, audiences will be able to experience Theatre Sheridan at the Trafalgar Road Campus once again for live presentations of Jesus Christ Superstar and Urinetown.
"The productions chosen for our new season showcase our commitment to creating equitable, accessible and inclusive spaces in our community that support learning and creativity and align with Sheridan's values," said Tania Senewiratne, Associate Dean, Visual & Performing Arts at Sheridan. "We are incredibly appreciative of the support of our patrons, and we look forward to welcoming you back into our theatres this year to experience the talent of our students."
The new Theatre Sheridan season also marks an evolution in Sheridan's approach to championing musical theatre performance, development and research in deeply impactful ways. To meet the industry's changing needs, Sheridan's Canadian Music Theatre Project (CMTP) - an internationally renowned incubator dedicated to the development of new works of musical theatre - will be retired in its original format.
Sheridan's Honours Bachelor of Music Theatre Performance program and Faculty of Animation, Arts & Design (FAAD) will continue CMTP's deep commitment to the development, creation and performance of new works. Through initiatives such as First Drafts, FAAD will continue to collaborate with writers to reimagine, reshape and reanimate the art form and tell stories that tackle modern, relevant issues prevalent in society. The Theatre Sheridan stage will continue to be home to original musicals in various stages of development.
Within Sheridan's Research areas, the
Screen Industries Research and Training Centre (SIRT)
will continue to build on CMTP's applied research and incubation functions focused on immersive technology and the future of live performance and cultural venues. SIRT will leverage its substantial expertise in working with screen industry content producers and creatives within the area of immersive and interactive technologies to expand its focus on content creation not just in musical theatre, but the performing arts as a whole. Initial work in this area includes
Expanding the Canvas
, a partnership with the National Ballet of Canada, the Canadian Opera Company, and the Royal Opera House.
Visit the Theatre Sheridan website to learn more about this year's productions and buy tickets online. For any questions about tickets, please email boxoffice@sheridancollege.ca for more information.