Sheridan welcomes Lindsay Engel as new Dean of the Faculty of Applied Science and Technology
Sheridan is pleased to announce the appointment of Lindsay Engel to the position of Dean of the Faculty of Applied Science and Technology (FAST), effective Aug. 3, 2021.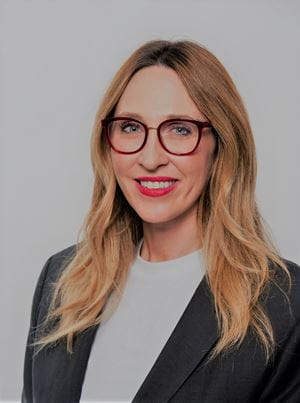 Engel (she/her) has more than 10 years of experience in the Ontario postsecondary sector, distinguished by progressively responsible strategic, leadership and management roles in both academic and research settings. She comes to Sheridan from Fanshawe College, where she served the last six years as Associate Dean of Applied Science and Technology as well as Community and Industry Research Chair.
"Lindsay's leadership is characterized by a deep commitment to strategic innovation, partnerships and interdisciplinary problem-based learning that provides transformative academic experiences for students and ensures graduates will thrive successfully in the workplace of today and tomorrow," said Vertha Coligan, Sheridan Vice Provost, Academic Resources and Planning.
"Lindsay also immensely values the collaborative creation of a bold vision for the future; dedication to supporting student success; the leadership and creativity that faculty and support staff bring to programming and the teaching, learning and research environment; and the role that community and industry partners play in the quality and currency of academic programs and the creation of applied research opportunities."
As Associate Dean at Fanshawe's School of Applied Science and Technology, Engel
led the development of Fanshawe's innovative Cannabis Applied Science graduate certificate and Welding Technician and Fabrication diploma program, helped create a substantial number of pathways into Fanshawe's Honours Bachelor of Applied Biotechnology degree, and fostered industry connections that led to a $2.4M multidisciplinary partnership with nonprofit national research organization Mitacs that provides annual co-op opportunities for students.
In her role as Fanshawe's Community and Industry Research Chair, Engel built significant community partnerships for research and innovation, created a brand identity for the department and college within the broader research and innovation ecosystem, and led initiatives that resulted in $15 million in research awards from funders such as the Natural Sciences and Engineering Research Council of Canada (NSERC) and the Canada Foundation for Innovation.
Prior to joining Fanshawe, Engel taught in George Brown College's Health Informatics graduate certificate program and held leadership roles in research at both George Brown and Niagara College. She has also held consulting and project management positions with multiple post-secondary institutions, the City of Edmonton and Alberta Health Services, employing her comprehensive background in research, data analysis, strategy and process improvement. Engel holds a Master of Arts in Gerontology from Mount Saint Vincent University (N.S.) with plans to pursue doctoral studies examining barriers to entry for international students into professional degrees.
Sheridan's Faculty of Applied Science and Technology provides practical, hands-on learning opportunities to students that can be carried from the classroom to the workforce. FAST is home to 36 programs, spanning the range of computing, engineering, architectural technology, chemical and environmental science, skilled trades and more. The Faculty is also home to two of Sheridan's renowned applied research centres – the Centre for Advanced Manufacturing and Design Technologies, and the Centre for Mobile Innovation.