Kacie Fraser didn't expect to complete her studies in the Visual Merchandising Arts (VMA) program in the midst of a pandemic. But once that became a reality, she remained determined to get the experience she'd need to jump-start her career.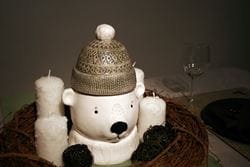 Thanks to the support of the Canadian Gift Association (CanGift), the 2021 graduate was able to do that in an unconventional way: the 2020 Unboxing Challenge. This unique twist on product styling was inspired by the online fad of consumers making videos as they celebrate unpacking items from the packaging they arrived in.
CanGift represents gift, fashion, and home décor wholesalers and retailers, ranging from traditional gift shops and niche hobby stores, to garden and home improvement stores and everything in between. Every year, they've hosted Sheridan's VMA student volunteers at the spring Toronto Gift + Home Market, a national trade show that attracts wholesalers and retailers from across the country. Prior to the pandemic, student volunteers would partner with exhibitors to create displays of their products. It gave the students a real-life taste of working with clients, and the chance to learn quickly about a product.
Carolyne Hoshooley is CanGift's Vice President of Events. She says the trade shows help students learn about CanGift's role in the industry, and offer them the chance to begin developing the skills they'll need to work with clients. "It is an incubator for that client experience," she explains. "These students work with the exhibitor as though the exhibitor is the client."
When the markets were pushed online in 2020, Hoshooley says CanGift still wanted to find a way to support students, and the Unboxing Challenge was born. Students received packages filled with products like holiday sweets or décor items, and created product displays judged by CanGift's retail community.
"CanGift's support has been invaluable. It changes through time to react to the different realities that we're living in."

– Louise Franklin, Visual Merchandising Arts Program Coordinator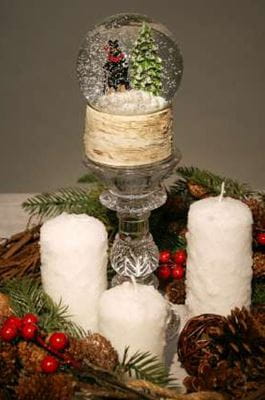 For her part, Fraser turned a box filled with a snow globe, candles and holiday greenery into a tabletop display and accompanied it with a photo and video shoot. Her display tied her for the first prize, but more importantly, it was a chance to work hands on with products during the pandemic.
"At the time, I really wanted to do more product styling but because of the pandemic I didn't have lots of learning opportunities for hands-on work. It was a good way to get back into that," she recalls.
Visual Merchandising Arts Program Coordinator Louise Franklin says the Unboxing Challenge offered students a valuable way to learn during the pandemic, while also responding to sustained change in the industry. More and more, that includes a greater emphasis on styling products for online displays, incorporating experiential design elements to immerse a consumer in a space, and adapting to the emergence of pop-up markets.
The Unboxing Challenge also proved to be a good way to deepen Sheridan's connection with CanGift. Besides hosting students at the trade show, CanGift has supported Academic Awards for 20 years, donated funds students can use for materials to build their year-end window displays, and acted as judges during the annual show of graduate work. For 2022, award winners produced scale models of branded trade show booths.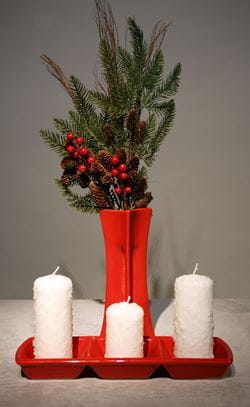 "CanGift's support has been invaluable, and it changes through time to react to the different realities that we're living in," Franklin says.
CanGift Events Manager Yvonne Hircock says working with Sheridan offers rewards for the association as well, including the chance to see emergence of new talent in the industry. "I love the students' energy. When they're at the show, they're excited. They're energized," she says.
While Fraser had to miss out on that in-person experience, she still brought plenty of enthusiasm to the Unboxing Challenge and learned some invaluable lessons. Today, she is building a career in fashion styling and photography. She says the opportunity to practice communicating with a client, developing concepts and mood boards, and paying attention to all the small details during the Unboxing Challenge has helped her career. "Although I was compensated by being able to keep the products I styled, the experience was something that will last a lifetime," she says.