Running away to the circus
Jaclyn Arduini can fit the bulk of her life into two 50-pound suitcases.Among her must-haves: 10 shirts that she wears on rotation, a tea kettle, and a collapsible bike that folds
Jaclyn Arduini can fit the bulk of her life into two 50-pound suitcases.
Among her must-haves: 10 shirts that she wears on rotation, a tea kettle, and a collapsible bike that folds neatly into her luggage.
Packing light is a necessity for Arduini. For the past 16 months, she's been on the road, working as an Athletic Therapist with Cirque du Soleil's latest touring production, CRYSTAL.
Billed as one of the most unique shows in the company's 35-year history, CRYSTAL takes place completely on ice, featuring performances that combine circus acts with breathtaking acrobatics and ice skating. CRYSTAL travels to a new city every week, which means that every few days Arduini will tear down her clinic and rehab space in one arena, only to set it up again in another.
Aside from the clientele she treats, Arduini says being an Athletic Therapist with Cirque du Soleil is very similar to the work she's done with other clinics and sports teams: assessing the athletes; treating injuries; and being present in case an emergency happens during a show.
"Just because the athletes are in the performing arts doesn't make them any different in respect to how we treat their bodies. The rehab and techniques are all the same," she explains. Traveling with the show means that Arduini is familiar with the artists' bodies and weak spots, just as she would be with any sports team she's worked with over multiple seasons.
What does vary, however, is the physical strain that can come from an artist's arduous performing schedule. Arduini sees more chronic injuries in circus performers and needs to sometimes adapt her care to make sure that an artist can continue to get better while still performing to the best of their ability.
"We do modify performers' levels due to injury, but we do try very hard to make sure they're able and capable of doing what they need in the show," she says. "It's a bit different from treating a football or basketball player because every day is game day…you're always preparing for a performance."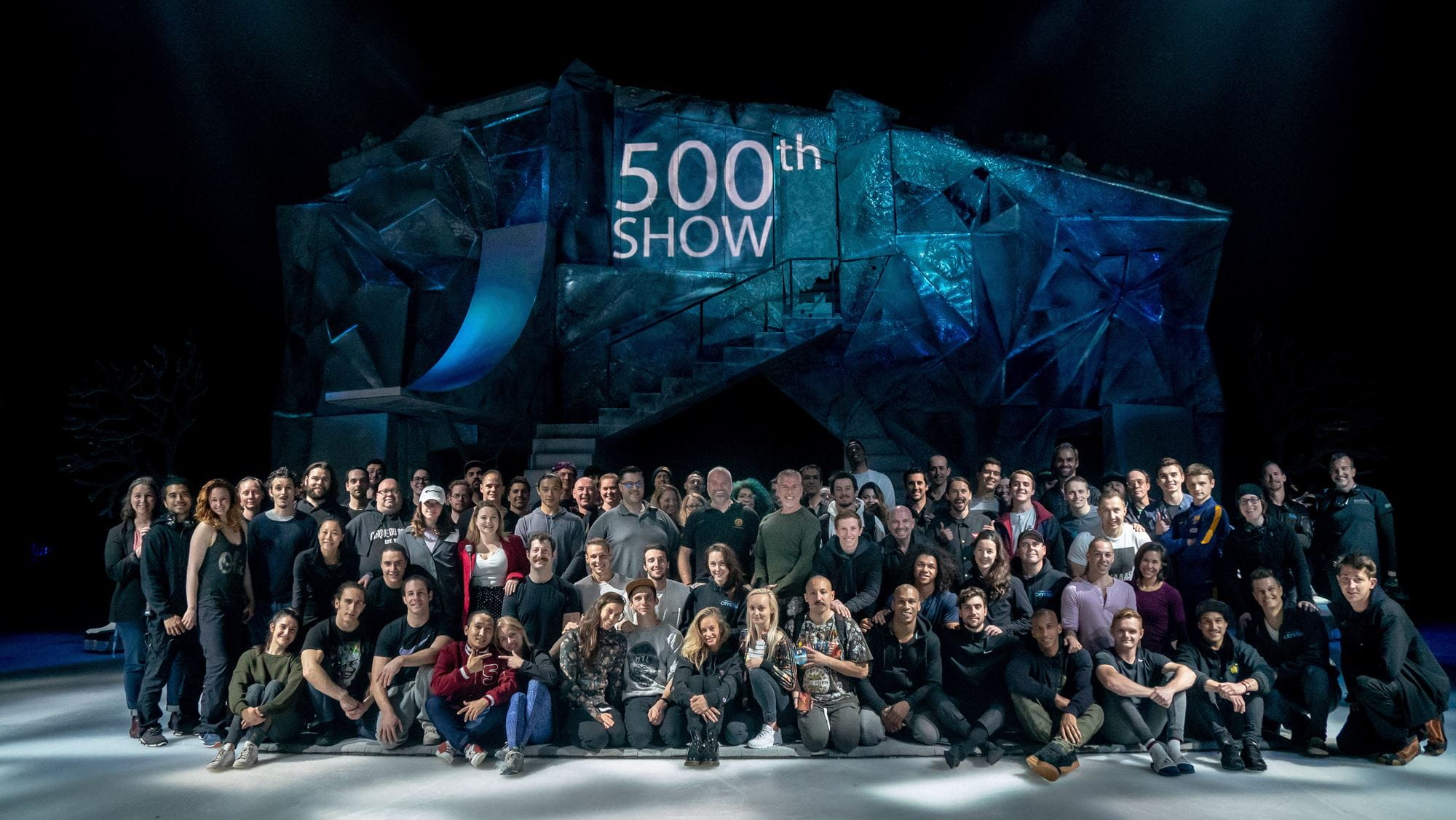 Fortunately, Arduini's impressive resume is evidence that she's able to handle the demanding circus schedule and unpredictable nature of treating trapeze artists and acrobats on skates.
Arduini was able to get a job almost immediately after graduating from Sheridan's Athletic Therapy program, working as an Assistant Athletic Therapist with the men's and women's volleyball, basketball and soccer teams at the Northern Alberta Institute of Technology. During that time, she also gained experience in several other roles, including as an instructor with the Sports Medicine Council of Alberta, and as an Athletic Therapist with the Canada Summer Games.
In 2014, Arduini decided to head to the University of Utah to complete her Master of Science in Exercise and Sport Science. There, she continued to bolster her portfolio, working with over 300 athletes daily as a graduate assistant athletic trainer. She's also served as a guest lecturer in the university's undergraduate athletic training program, delivering lecture and lab material on topics such as therapeutic massage and the principles of clinical assessment.
"Watching the show every day, I'm still amazed by what these people do every day. It's rare that the audience doesn't give a standing ovation, and it's very much due to the hard work that the artists put in."
Cirque du Soleil recruiters took notice of Arduini's varied experience while she was presenting at the National Athletic Trainers Association Convention in Baltimore in 2016, and strongly encouraged her to apply for a position.
"I was really attracted to the enthusiasm of all the folks at Cirque du Soleil," she says. "I think they were looking for someone different, and my resume is very different. A lot of people will pick one sport and stick with it, but I purposely have never picked a focus. It was great to find a company that knew all these sports experiences would translate into circus disciplines."
Arduini spent a year in Las Vegas as a resident therapist with Cirque du Soleil's O – a water-themed production that has been in permanent residence at the Bellagio since 1998. Many Cirque du Soleil newbies spend their first year at a resident show, giving them the opportunity to learn the ins and outs of the circus and how to work within a performance environment.
From there, Arduini joined CRYSTAL at the production's inception in 2017, working with the technical team and the Performance Medicine Department at Cirque du Soleil's headquarters in Montreal to determine show coverage and treatment. Arduini helped develop CRYSTAL's Emergency Action Plans and rescue procedures — a set of protocols to determine what can be done on stage, should an artist be injured during a performance, and how to escort them safely off stage.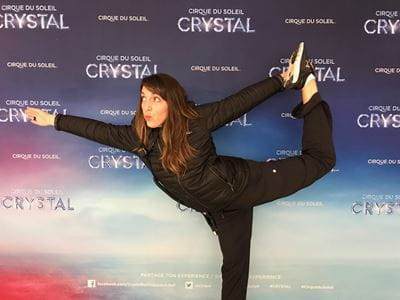 "Building this show from literally an empty ice rink was a very challenging and rewarding experience all at once," she says. "And being able to see it straight-through to 600 shows has been incredible."
CRYSTAL has nearly completed its North America tour, and after a short break in November while the set sails across the ocean, will continue overseas with tour dates scheduled in Russia, Latvia, Poland, Belarus, Ukraine and the UK.
"Watching the show every day, I'm still amazed by what these people do every day," says Arduini. "It's rare that the audience doesn't give a standing ovation, and it's very much due to the hard work that the artists put in. For me, it's rewarding to see artists I've rehabbed get to a point where I know they'll be good on the ground, in the air, and now, on ice."
Images courtesy of Cirque du Soleil