Theatre grad leads fight for disability rights
"You can change the world."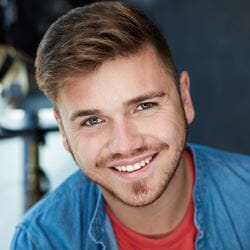 It was the tagline of a Hallmark Christmas commercial – George Alevizos' (Theatre and Drama Studies '19) first-ever acting job, which he booked on his own while still in his second year at College in 2016. The theme of the commercial was how people can come together to change the life of someone living with a disability.
Six years down the road, Alevizos is bringing that tagline to life: changing the world as a champion for accessibility and equity, and demanding to see those who live with a disability represented fairly in the media. That he has succeeded in making inroads was most visible when he appeared as a uniformed Starfleet engineer on the long-running sci-fi television series Star Trek: Discovery.
"It was such a tiny part but I had people following me on Twitter. Then one day, my agent called and said I had a fan mail. I couldn't believe it! It was a guy from Barrie and he wanted me to sign a headshot. In his letter, he thanked me for being a part of the show and representing people like him living with a disability," he recalls.
A voice to reckon with
Today, Alevizos' voice gets heard in important conversations focusing on the lack of visibility in the media landscape for the 22% of Canadians who live with disabilities. He has taken his message across mainstream media outlets and been featured on CBC, CTV, City TV, in Toronto Life, and at the Toronto International Film Festival. This month, he was elected to the ACTRA Toronto Council for 2022-24 and now occupies a position within the actors' union that allows him to strengthen his advocacy for performers living with disabilities. Most recently, he was on a panel on Representation of People with Disability on Screen at the Empire Club of Canada, speaking from a podium that has hosted luminaries including prime ministers and presidents.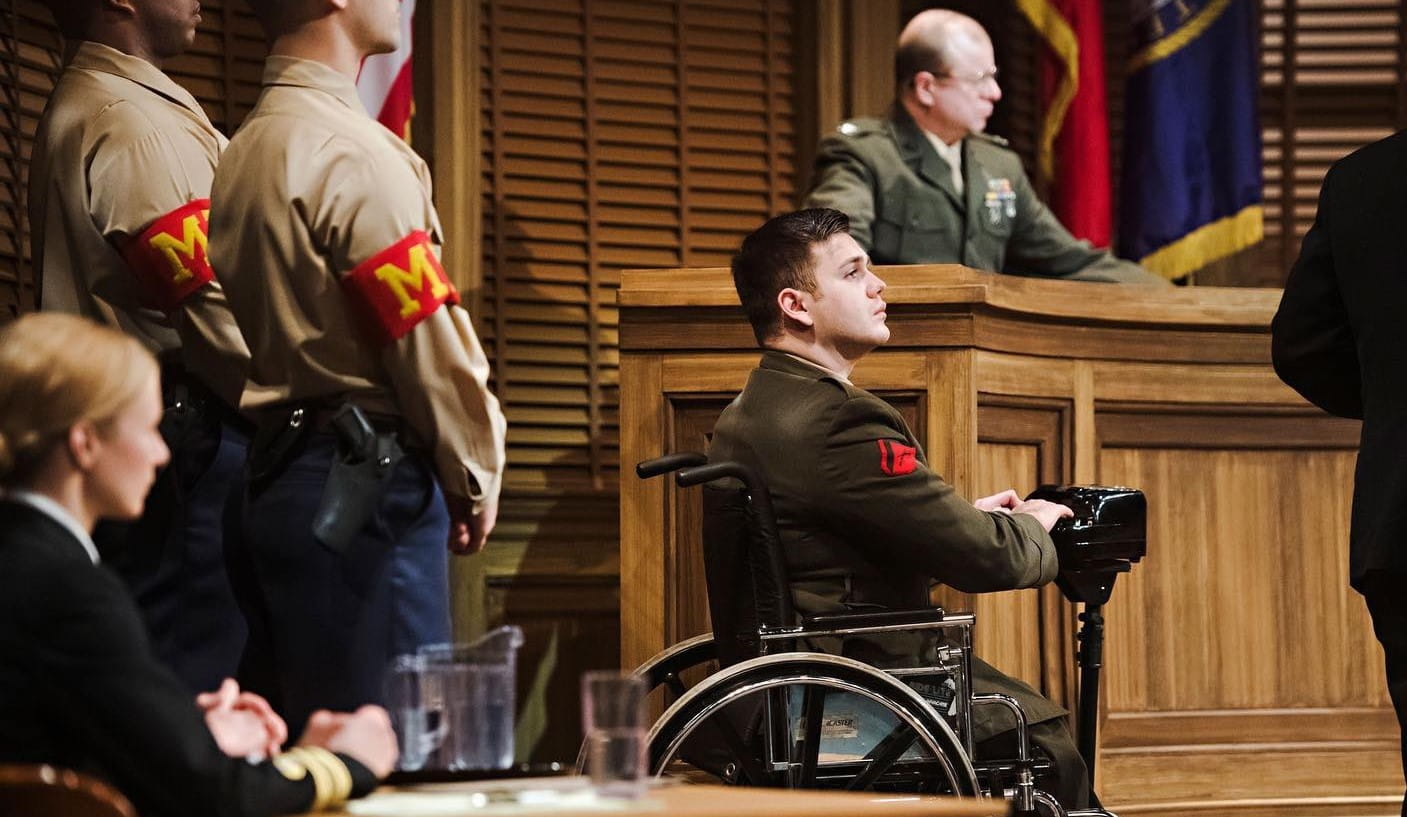 The need for those living with disabilities to be represented equitably in the media is backed by fact sheets. According to reports quoting recent US studies, only 2.3% of characters in the 100 highest-earning movies of 2019 were depicted with a disability. Similarly, of the regular characters on prime-time TV in the 2018/2019 season, only 2.1% had disabilities. To make matters worse, just 4.8% of disabled characters in the top 10 TV shows in March 2016 were played by actors who had that disability in real life.
"Right now, the world is built for the able-bodied and it doesn't get people like me. I'm trying to fight that through my activism and show people that we need to do better. It is really important to continue asking for equal representation and equal work opportunities in the industry. If I don't fight for what is right, who will?" Alevizos says.
Overcoming challenges
As an infant, Alevizos was found to have an undiagnosed neuromuscular disorder of the lower limbs and clubbed feet. He has been using either a walker or a wheelchair all his life. While he always loved acting – his first stage performance was in elementary school in the play Annie – in Grade 8 he was unable to audition for an arts program in a reputed arts high school because it wasn't wheelchair-accessible. The experience reinforced his own feelings of inadequacy at the time, and he recalls how it brought home the realization that he did not have a voice at the table. He joined an academic high school, but did not give up on drama.
"It's really important to continue fighting for equal representation and equal work opportunities in the industry. If I don't fight for what is right, who will?"
Since there was nothing more he wanted than to be an actor, Alevizos applied to a number of theatre programs after high school. As he went for auditions to colleges and universities, there's one instance he finds hard to forget: he was laughed at by one of the panellists even before he could open his mouth. Sharing this experience at the Empire Club of Canada, Alevizos recalled: "They were like, 'Do you really expect to get into this program?' I was not even 18 at the time and I felt as if I was already getting a backlash for wanting to be an actor."
Sheridan nurtures passion for theatre
In hindsight, Alevizos says the rejection from that particular program turned out well, because it led to his admission to the joint University of Toronto Mississauga/Sheridan theatre program, considered one of the best in the world. College was exciting, with a trip to London, England, in the second year when he had the opportunity to watch a lot of live theatre. Also in his second year, he got to act in the Hallmark commercial and was flown to Vancouver for the shoot. By the time he was in the third year, he had an agent of his own, and exactly a week after graduation, he shot another commercial for the Holland Bloorview Kids Rehabilitation Hospital's Dear Everybody campaign, which centred on lack of media representation for those living with a disability. In the commercial, Alevizos plays several different people who were auditioning for a role, but his wheelchair isn't seen till the end.
The commercial, which made the point that those living with a disability can play a part in the media, added to Alevizos' determination to break down barriers in the entertainment industry and led to his association with ACTRA, the Canadian actors' union. In 2019, he worked with ACTRA to audit the accessibility of audition facilities in Toronto and says many of the 90 facilities he visited presented barriers.
"Do what you love, and change the world in ways that you couldn't have ever imagined. And don't ever give up on your dreams."
"I think people are reactive and not proactive about most things. There should be legal obligations for providing accessibility on sets and for casting facilities. And I do call out people on this because accessibility does not cost a lot of money, building a ramp does not cost much. It's a lot cheaper than some of the other stuff that people pay for," he says.
While equity work is important to Alevizos, he is equally committed to pursuing his passion for acting and is excited about a new music theatre show that he has booked. He also has some advice for students who face challenges and barriers: "Do what you love and change the world in ways that you couldn't have ever imagined. And don't ever give up on your dreams."
Pictured above: Sheridan graduate George Alevizos (Theatre and Drama Studies '19) performing in the play A Few Good Men.