How Andres Jensen tapped into a winning business
The old adage goes: if you do what you love, you never work a day in your life.
For Andres Jensen (E-Commerce Management '08), that meant tapping into a passion for beer and brewing up his own business idea. Jensen is the President and Co-founder of Jenrey Ltd. – a service, manufacturing and distribution company for the beverage industry.
Jenrey supplies and services products such as automated kegging and canning machinery, one-way kegs, fermentation tanks and brite tanks — the large, metal machines you're likely to see in the back of many breweries. Jensen also frequently works with his customers to build other innovative services and products, with the goal of helping smaller beverage producers become more efficient at a lower cost.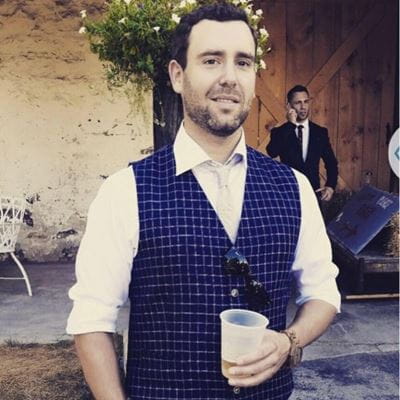 Breweries make up the majority of Jenrey's client list, but innovation is the name of the game, and over the years, Jensen has worked with wineries, cideries, cold brew coffee producers and kombucha tea producers as well. In fact, today, Jenrey has over 900 customers across North America, a head office in Cambridge, Ont. and third-party warehouses in Quebec, Nova Scotia and B.C.
Despite its success, Jensen still considers Jenrey to be a small, family business. That means he's used to a blurred work-life balance. He's on a texting basis with about one-third of his clients, and has two commercial-sized fridges in his home garage devoted to storing new customer brews. He's always ready to chat brewery innovation, home-brewing practices, and what's on trend.
"I genuinely care and have an interest in what our customers are doing and what their plans are for the future," he says. "I do a bit of home brewing too, so I think my passion shows."
Jensen keeps his staff small. He founded Jenrey with his father in 2009, and the pair continue to work together closely, often making personal visits to their clients and doing service calls.
Entrepreneurship was instilled in Jensen at young age. He remembers selling burnt CDs to his classmates in high school, and even while studying E-commerce Management at Sheridan, he got his hands dirty as the founder of his own landscaping company. That's when Jensen says he realized he eventually wanted to run his own company. He also credits Sheridan with teaching him the importance of an online presence. "Whether you're a one-person operation, or a large-scale company, your website should look the same," says Jensen. "Your digital presence – your website – is your face to the world."
"I love what I do. There are days where things are stressful and I want to pull my hair out, but 90% of the time, it's fun. I get to run my own business, work with my hands, and talk beer. It's a pretty good life."
After graduation, Jensen spent time traveling, first while obtaining his Bachelor's of Business Marketing at Griffith University in Australia, and then while honing his customer service skills in pharmaceutical sales, growing territories in Canada, the U.S., Scandinavia and Europe.
During his work trips, Jensen would frequently visit nearby breweries, and still harboured a desire to run his own company. Luckily, it dawned on him that there was a viable family business just waiting to be tapped.
"My father's been in the beverage industry for as long as I can remember," says Jensen. "He used to build keg fillers, and would service and overhaul used machinery of all kinds. He was great at doing a lot of work on the engineering side, and he could use help with the business side of things, so I saw an opportunity."
Initially, Jensen set out to incorporate the business – a way to log the jobs he was doing with nearby breweries. As the customer base grew, Jenrey Ltd.. became a service business, helping more breweries with parts installation, rebuilds and kegging. In those early days, Jensen's dad would go out to do work with clients, while Jensen would run the marketing and sales side, attending trade shows and making contacts.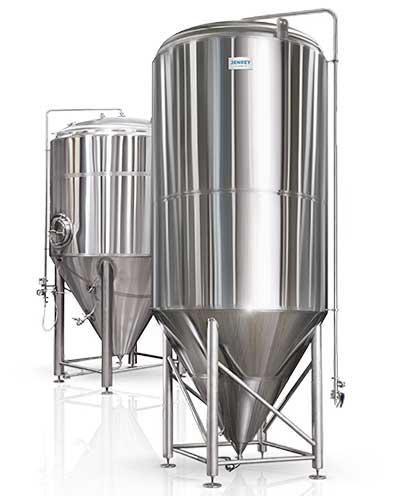 Then, over the years, the pair transitioned from repairing and installing products to creating their own, focused on developing inexpensive, efficient innovations to help brewers with everything from keg filling and cleaning to dispensing and fermentation.
"Although the craft brewery business boomed recently, it's still a very small community," explains Jensen. "It's a unique industry in that they'll help each other out – they'll call each other with tips, or recommendations, so word-of-mouth marketing was huge for us. Our growth has been exponential as more brewers have heard about us, with the biggest growth happening in the last three years."
But like many businesses, Jenrey had to pivot this year when the COVID-19 pandemic hit, causing many of its partner breweries to tighten their purse strings and cancel or postpone contracts.
But rather than wait for the market to rebound, Jensen and his father decided to innovate. Seeing how retailers were stationing employees at the entrance of their stores to manually dispense hand sanitizer, the pair decided to design their own touchless hand sanitization stations – efficient, light-weight, stainless steel machines that retailers could order in various colours and brands.
"Hand sanitizer pumps don't look super high-end out on folding tables, and I just thought they were really inefficient," explains Jensen. "We've been able to design premium sanitization stations, and now we're talking to gyms and hotels – companies that actually want to invest in something that looks nice."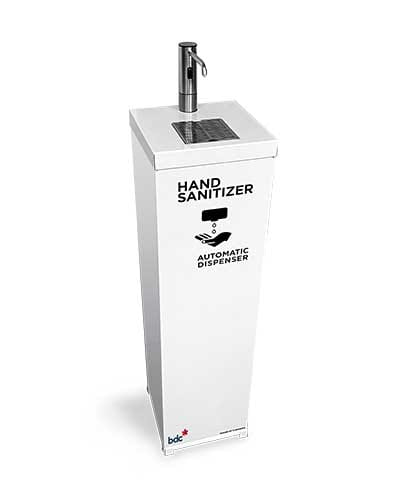 Jensen's also been able to take advantage of a slower season by taking the time to design and develop products he's been toying with for years. Recently, he worked with a customer out in Newfoundland to develop a can warmer specifically for craft breweries – an innovation that helps reduce moisture on beer cans after they've been filled, so they can be packaged and shipped quickly, without worrying that condensation will ruin the integrity of the packaging and or that it will cause bacteria growth.
"The pandemic gave us the time to develop something that would have been put on the back burner for who knows how long," he says.
He's also currently working with a brewery in Peterborough to help them develop a new can filler.
The process is a win-win: Jensen's customers feel comfortable approaching Jensen with innovation ideas. They work together, split the development cost, and in the end, the brewery gets a brand-new product, while Jenrey gets a new design they can sell.
"I love what I do," says Jensen. "There are days where things are stressful and I want to pull my hair out, but 90% of the time, it's fun. I get to run my own business, work with my hands, and talk beer. It's a pretty good life."
---
Written by: Meagan Kashty, Digital Communications Officer at Sheridan.