Urban Design students help Toronto museum enhance outdoor community space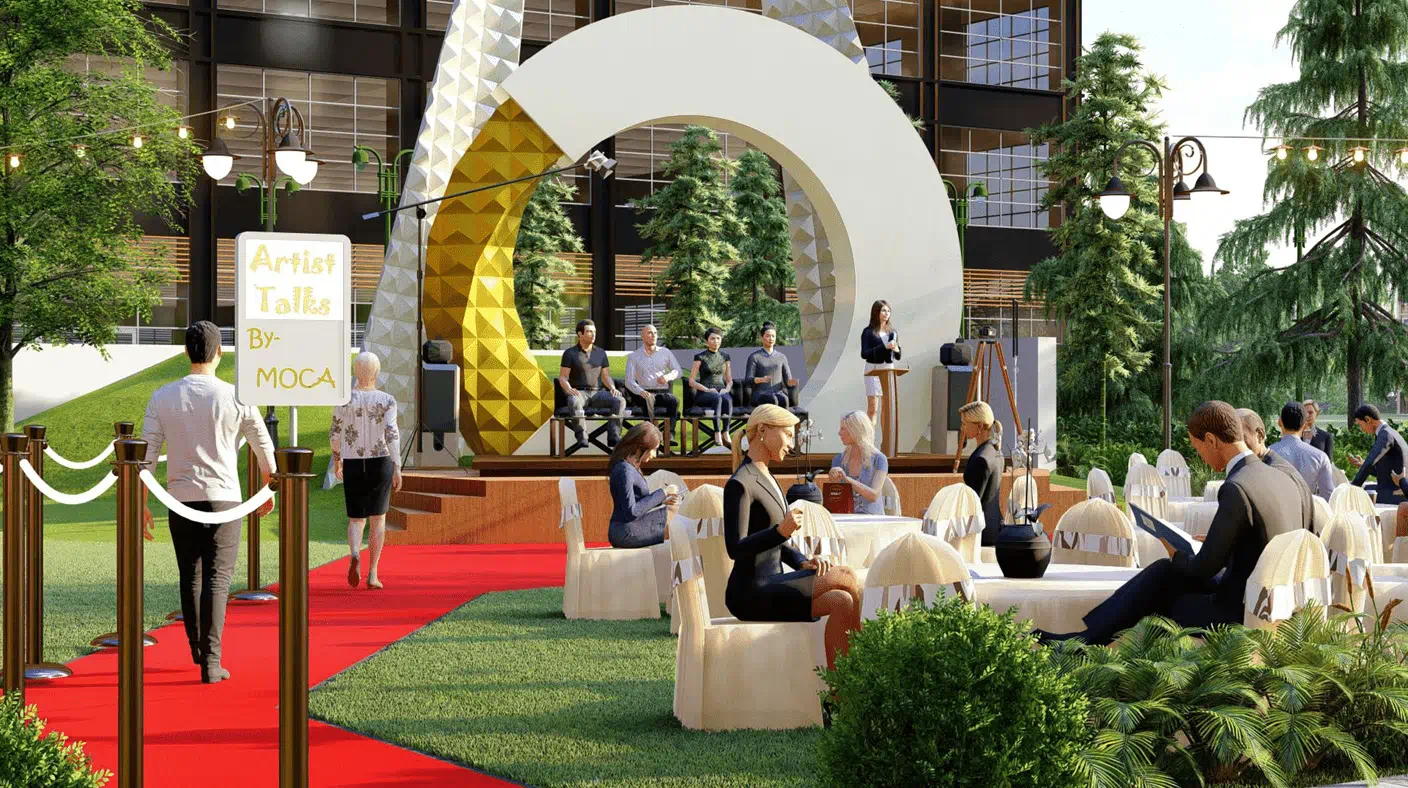 Urban Design student Prabhjot Singh proposed the use of temporary structures to build comprehensive settings for Artist Talk events.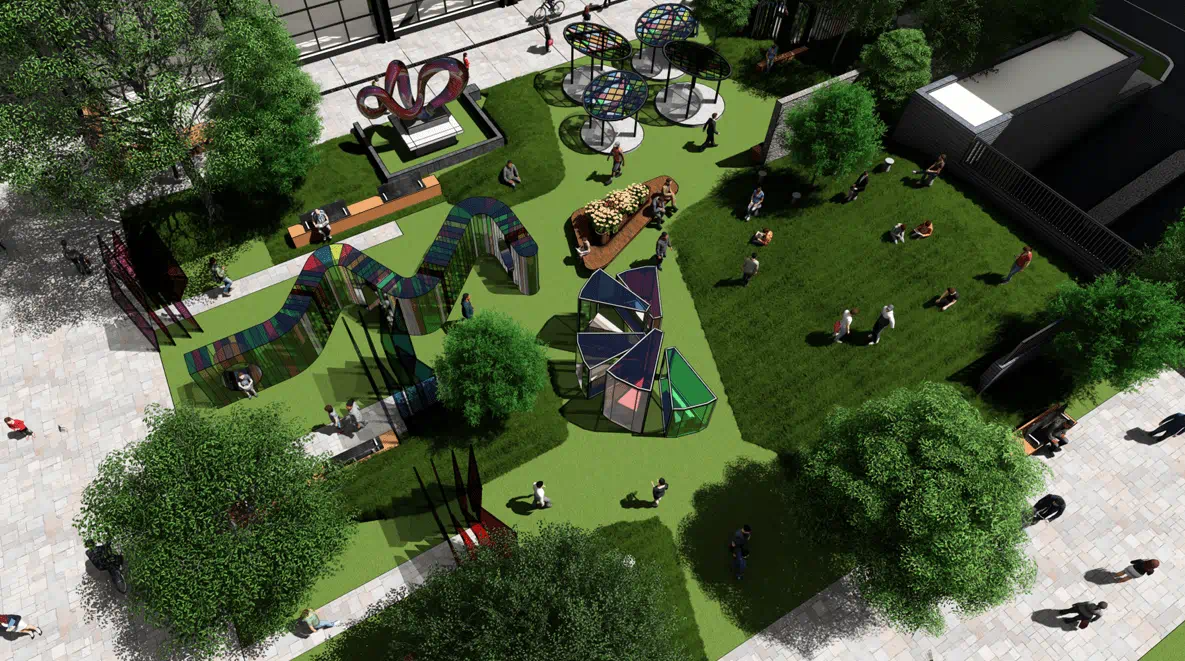 Urban Design student Prakalya Dhanasshekhar proposed an art installation within a park, featuring unique coloured glass structures that create a captivating and inspiring environment.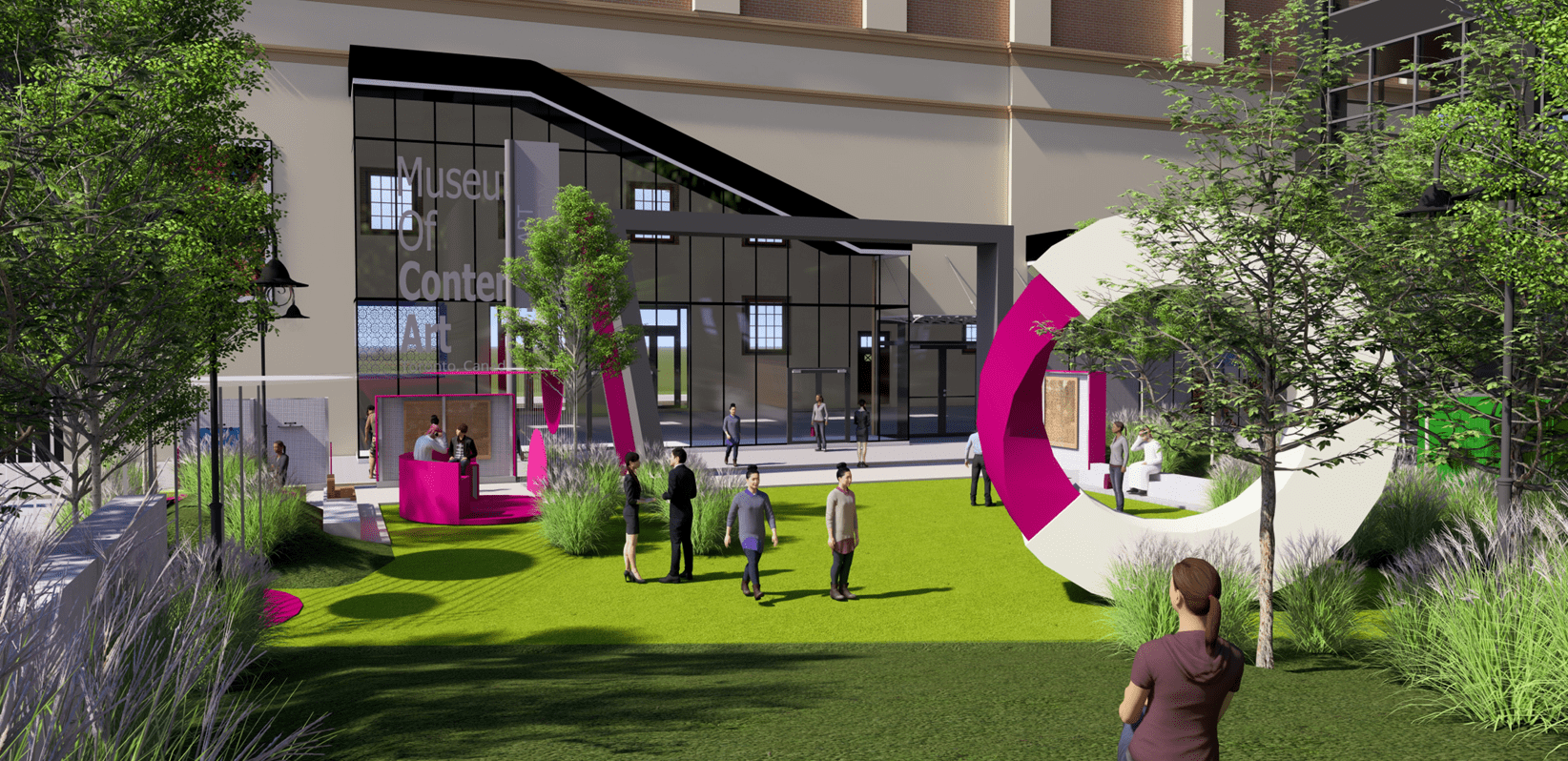 Urban Design student Divya Gupta's proposal includes a central polyhedron structure that functions as a community hub, encouraging connections.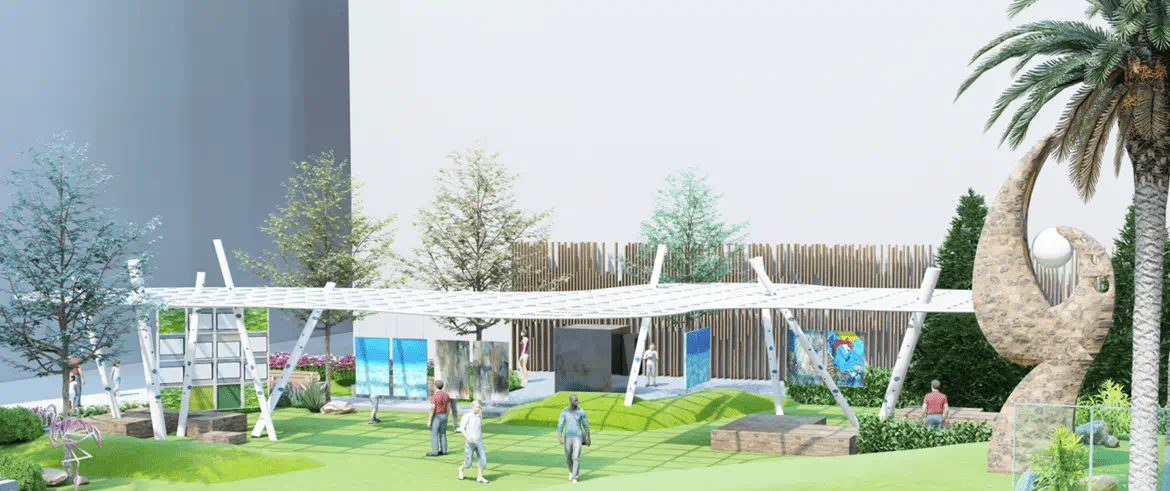 Urban Design student Anjani Panchal's proposal includes a gallery hoarding complemented by a steel flamingo sculpture.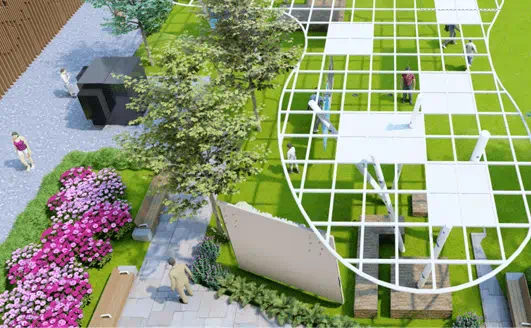 An overhead view of the art exhibition project created by Urban Design student Anjani Panchal.
Artistic displays, cultural performance centres and outdoor learning spaces are among the creative ideas proposed by Sheridan Urban Design students to enhance a new community park located behind the Museum of Contemporary Art Toronto (MOCA.)
As the primary project in their Urban Design Visualization course this past summer, 30 students in the graduate certificate program provided unique 3D models, architectural renderings and imaginative proposals to help MOCA leverage its new Privately-Owned Publicly Accessible Space (POPS) to its fullest potential.
"POPS are typically under-utilized in Toronto. We aim to activate the POPS at 158 Sterling Rd., making it a vibrant community space through temporary art installations and public programs," says MOCA Director of Human Resources and Operations Lili Vahamaki, who initiated the partnership with Urban Design program coordinator Adrian Bica after hearing about the program's emphasis on industry collaboration.
"We are thankful for the event ideas and layouts that the Sheridan students designed. These projects will be helpful for our team when envisioning and developing future events."
Students in Sheridan's Urban Design program also recently collaborated with the City of Mississauga on a project designed to improve safety for road users. Learn more about the "Sharing Lanes" initiative.