Sheridan students create Zen Space at Square One Shopping Centre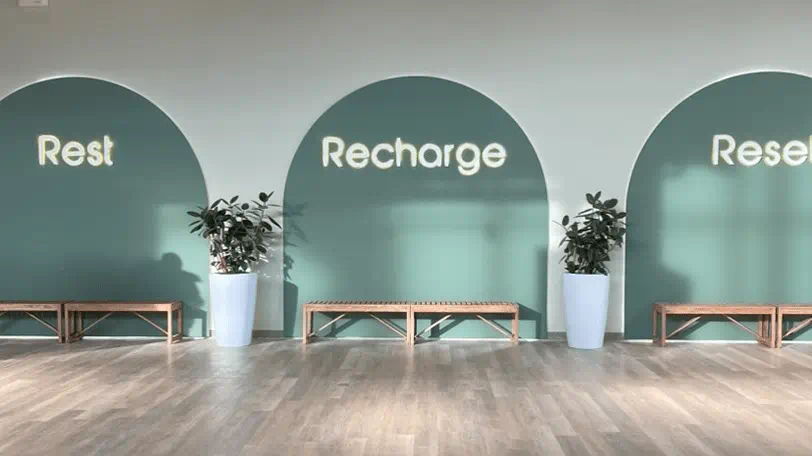 As part of their field placements, second-year Visual Merchandising Arts students Sabrina Le, Josh Marcella, Linh Vu, Alegria Rojas, and Cynthia Pacheco partnered with Mississauga, Ont.-based Square One Shopping Centre to create
Zen Space
– a calm and inviting space that welcomes customers to take a break during their shopping journey. The team used sustainable materials to create a space where shoppers can recharge with the visuals across the walls.
For students who are looking to tackle their first major installment, Vu shares a piece of advice: "Inspiration is everywhere. Don't be afraid to look for it even in the obscure and random places." Zen Space is open at Square One from now until June 30, 2023. Upon closing, all materials from the installation will be donated to
Sheridan's Visual Merchandising Arts program
.