Sheridan BFTV professor to participate in prestigious workshop series at Festival de Cannes
Sheridan Honours Bachelor of Film & Television (BFTV) professor Sibel Guvenc is one of 10 producers from across the world who have been selected to participate in a prestigious series of workshops at this month's Festival de Cannes (Cannes Film Festival) in France.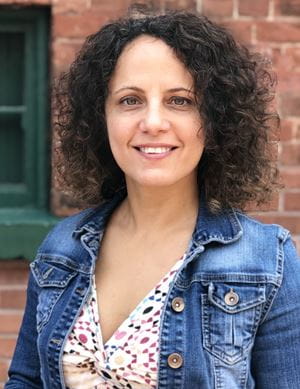 Guvenc and Vancouver's Nach Dudsdeemaytha will represent Telefilm Canada in Marché du Film's
impACT Producers Lab
, an initiative designed to foster international co-production and guide emerging producers to create more meaningful, sustainable and impactful films.
Producers from Taiwan, the Netherlands, Germany, Zimbabwe and Trinidad & Tobago will also participate in the workshops to exchange ideas, reflect on the current industry climate, engage in constructive debate and focus on the values inherent in a diverse film industry with content that speaks to all audiences.
Guvenc is a Turkish-Canadian director, writer and producer who has received more than 30 awards and nominations at international film festivals, including a Humanitarian Award Honourable Mention for her 2019 film Turkish Mesir Macunu. Her selection to the impACT Producers Lab recognizes her feature drama project LOYA, one of 100 original independent feature film projects to be shortlisted from 10,000 entries in Netflix's Canadian Virtual Pitch Day in 2020.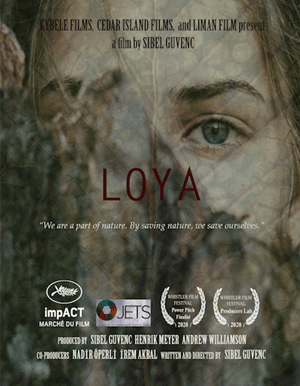 LOYA, scheduled to be filmed next summer in Turkey, explores a father-daughter relationship in a complicated family dynamic against a backdrop of a village struggle with an environmental change. Following the death of her adoptive father due to deforestation, Loya — an 11-year-old storyteller facing a cancer diagnosis — reconnects with her birth father and discovers he is the head of a Canadian gold mining company that is destroying her village and is forced to repair their relationship in order to save her land.
"Companies talk about sustainability and being green," Guvenc says, "but do they really practise those values? LOYA asks that question by shining a light on the environmental impact that mining can have and demonstrating how it changes the lives of people who reside in the region."
Guvenc will also attend next month's Banff World Media Festival as a participant in the Netflix-BANFF Diversity of Voices Initiative, which provides underrepresented professionals with high-level industry access to form partnerships, develop, pitch, fund and distribute their projects.
Last year, Sheridan's Faculty of Animation, Arts & Design presented Guvenc with a Transformative Learning Award, a student-nominated honour that recognizes Sheridan faculty or staff who foster learning experiences and environments that are transformational to how their students see themselves, their skills, disciplines and/or the world differently.
"I encourage my students to understand why they're telling a story," says Guvenc, who supervises fourth-year BFTV students' development and production of thesis films. "That's what a good producer does — ask questions and dig deeper, pushing writers to say what they really want to say."