Sheridan to host The Stories that Change Communities: An International Women's Day workshop
In recognition of International Women's Day, award-winning Sheridan researcher and sociology professor Dr. Sara Cumming will present The Stories that Change Communities workshop on March 24 at Sheridan's Hazel McCallion Campus. The public is invited to attend and learn how to apply specific skills—writing, editing, marketing, creative problem-solving and more—in order to enact social change for equity-deserving groups in local communities.
Dr. Cumming is the Executive Director of
Home Suite Hope
, a Halton-based organization that helps mothers with children overcome homelessness. She was recently honoured as a 2023 Women of Distinction nominee by YWCA Hamilton.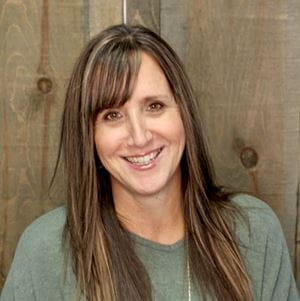 "We're proud to offer this workshop to our community in recognition of International Women's Day," said Cherie Robertson, Acting Vice President, Inclusive Communities at Sheridan. "Dr. Cumming's important work with Home Suite Hope shines a light on the lived experiences of some of the most vulnerable people in our community and provides hope through the telling of their stories."
In the workshop, Dr. Cumming will explore the ways to work both as individuals and collaboratively, and the staying power of strong storytelling and its relevance to raising awareness about the needs of vulnerable populations.
"Storytelling is a powerful tool to help us enact social change in our community," said Dr. Cumming. "The key to raising awareness of the needs of our vulnerable populations, and to creating lasting impact in their lives, is to share their stories, individually and collectively."
There will be an opportunity to participate in a survey during the workshop and take away knowledge of volunteer and internship work opportunities. The public is invited to explore the connections between college, community and the government and question the crises of the moment that need attention. A Q&A will follow the event.
DETAILS:
Time: 11 a.m.-12 p.m.
Location: Room A145 (first floor of A-Wing), Hazel McCallion Campus, 4180 Duke of York Blvd., Mississauga, ON
Parking details: Visitors to the Hazel McCallion Campus may park in the municipal lots behind HMC A and B buildings. Pay stations are available in the lots. See map of HMC.
Registration: This is a free event and registration is not required.
---
Pictured above: Sheridan professor and Executive Director of Home Suite Hope, Dr. Sara Cumming.