National and provincial top honours for Sheridan work-integrated learning students
Hands-on learning is synonymous with the Sheridan experience. More than 7,500 Sheridan students participate in work-integrated learning (WIL) every year to help in the development of essential career catalysts or competencies. WIL is facilitated through opportunities like co-op, internship, apprenticeship, mandatory professional practice and field placement.
Over the last 10 years, 23 Sheridan students have received more than 30 awards and honourable mentions for co-op, WIL and experiential learning (EL) from Co-operative Education and Work-Integrated Learning Canada (CEWIL) and Experiential & Work-Integrated Learning Ontario (EWO).
Continuing that legacy of excellence, five Sheridan students have received accolades for their exceptional contributions to WIL in 2022.
"This is great news for our students, and for Sheridan," said Matt Rempel, Director of Career-Integrated Learning at Sheridan. "Our students are amazing, they are motivated, and they do incredible things all the time. It's wonderful to see them recognized for their excellence in all types of work-integrated learning. Sheridan has been a leader in WIL for decades and has deep-rooted, loyal and committed employer and community partners who come to us to access our student talent."
National recognition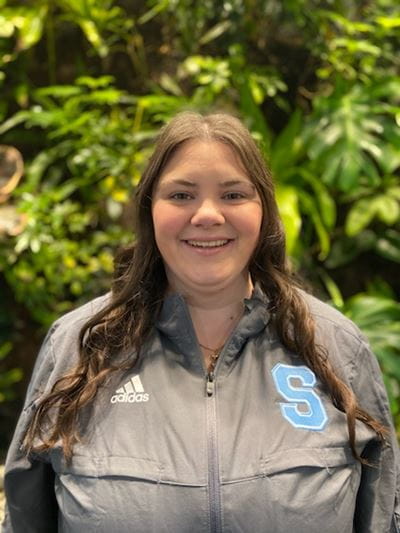 CEWIL, of which Sheridan is a member, named Sheridan's JJ van Goozen, a fourth-year student in the Honours Bachelor of Applied Health Sciences Athletic Therapy program, as its Student of the Year Award winner for college and CEGEP WIL.
van Goozen (pictured, right) was selected from a pool of student candidates studying at 130 Canadian institutions coast to coast. JJ is the eighth Sheridan student to win a national award in the last 11 years, demonstrating the high caliber of our students!
During her internship at Sheridan's Athletic Therapy Clinic, van Goozen applied her classroom learning, quickly realizing that some learning can't be found in a textbook. Taking what she had learned in the classroom, she adapted that knowledge to treat wheelchair users and discovered a new passion for treating para-athletes.
"After working with para-athletes, I am now thinking of directing my career to include more work with this under-served population. Most able-bodied athletes are used to having athletic therapists around, but I noticed para-athletes are not familiar with the services we provide because they rarely get the opportunity to be treated in the same capacity," said van Goozen of her WIL experience. "This has really opened my eyes to what they put their bodies through, and I've realized they require our services just as much as any able-bodied athlete."
CEWIL also presented an honourable mention to Akashdeep Singh, a final-year student in Sheridan's Honours Bachelor of Business Administration (Accounting) program. Singh completed four co-op work terms at KPMG and was recently offered a role within the firm.
"As an international student, receiving this honourable mention is a humbling experience that validates my hard work and dedication. It motivates me to continue pursuing excellence in all that I do," he said of the recognition.
"My co-op experiences have allowed me to develop crucial skills and realize my potential, despite the challenges of studying in a new country. This experience also led to me being offered employment for the remainder of my co-op terms and being selected as one of only two (co-op students) from Canada to participate in the KPMG leadership training in Brussels, Belgium, in June 2023, where I will have the opportunity to connect with KPMG co-op students from all over the world."
Provincial recognition
EWO presents annual awards of excellence in the categories of Co-op, WIL and EL.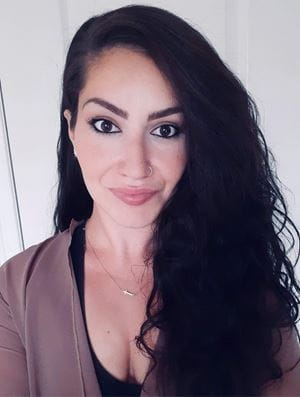 Kelly Cabral, a third-year Child and Youth Care program student at Sheridan (pictured, left), received the WIL Student of the Year Award.
After recovering from an illness that left her bedridden, Cabral was determined to make a difference in the world. She excelled in a remote field placement with Active Lives Day program. It was an opportunity to make meaningful connections with adult clients with exceptionalities and in particular, non-verbal participants who used technology to communicate. Cabral was recognized for her leadership for Bell Let's Talk Day, spearheading Active Lives' campaign, raising funds through 500+ social media posts.
"Being recognized for this award has been a massive honour. Now, I believe in my ability to create change, not just for myself but for others as well. Sheridan has played an imperative role in my ability to grow in my field of study and granted me the knowledge needed to feed my passion," Cabral said.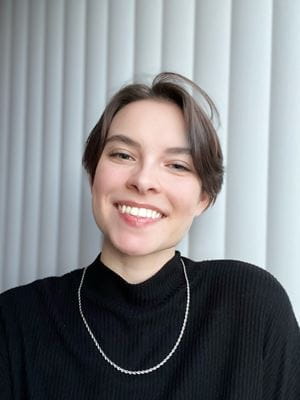 Saz McKean, a fourth-year student in the Honours Bachelor of Creative Writing and Publishing program at Sheridan (pictured, right), received the EL Student of the Year Award. In Winter 2022, McKean led two experiential learning opportunities at Sheridan as executive coordinator with Sheridan's Student Union (SSU) and editor-in-chief for Serendipity, an original newsmagazine she helped launch for the SSU. As editor-in-chief, McKean led the way for other students, hiring three editors and one social media coordinator, and created other co-op and part-time jobs for students interested in contributing to the newsmagazine.
EWO honourable mentions were bestowed to Mehnaz Singh and JJ van Goozen.
"This has been a humbling and gratifying experience that affirmed the value of my hard work, determination, and is also a testament to my support system that has helped me along the way. The ability to gain practical experience, establish meaningful connections, and develop new skills made my co-op experience an unforgettable highlight of my educational journey," M. Singh said.
*****
CEWIL is Canada's national association with over 1,600 individual members from 130 post-secondary institutions, representing over 100,000 co-op and work-integrated learning students. Current members include employers who recruit post-secondary students, WIL practitioners, organizations and industry partners who support post-secondary student recruitment.
Each year CEWIL Canada recognizes outstanding co-op/work-integrated learning student achievement from both the college and university level. Co-op/work-integrated learning offices across Canada will be celebrating this and other co-op/work-integrated learning initiatives during National Co-op & WIL Month in March.
Experiential, Work-Integrated Learning Ontario (EWO) is a provincial non-profit comprised of post-secondary, publicly-funded institutions in Ontario that offer Co-operative Education, Work-Integrated & Experiential Learning. The EWO Co-op Student of the Year Award recognizes Ontario Co-op students who have showcased exceptional job accomplishment, extra-curricular involvement, and a strong contribution to Co-operative Education.
Pictured in banner photo are award and honourable mention-receiving Sheridan students (left to right) Kelly Cabral, Akashdeep Singh, JJ van Goozen, Saz McKean and Mehnaz Singh