Peel Regional Police Collaborates with Sheridan on the Summer 2022 Youth in Policing Initiative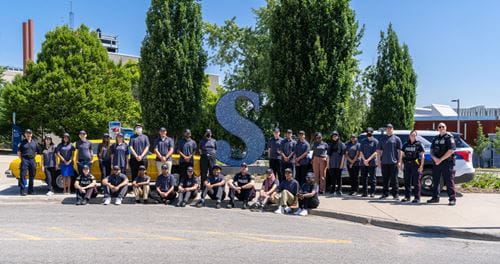 The Peel Regional Police is proud to announce its collaboration with Sheridan College on the Youth in Policing Initiative (YIPI).
Since 2009, Peel Regional Police has worked in partnership with both the Ministry of Children and Youth Services and the Peel Police Services Board to implement the Youth in Policing Initiative. YIPI provides employment opportunities for 25 youth between the ages of 15 and 18, from priority populations, reflecting the cultural diversity in the Region of Peel.
"Sheridan is proud to partner with the Peel Regional Police to bring the Youth in Policing Initiative to our Davis Campus," said Lee Weare, Associate Dean of the School of Public Safety. "Youth participants will enjoy first-hand exposure to what a career in public safety can look like, supported by mentorship from Sheridan faculty. We're excited to be a community resource and a positive force in their journey, and to offer them a sightline to a meaningful future career."
The program is designed to provide opportunities for youth to develop life, job, and leadership skills through a teamwork and mentorship approach.
In collaboration with Sheridan College, Peel Regional Police looks forward to enhancing the YIPI program experience by giving participants direct guidance and exposure to first-class, postsecondary options available to them. Sheridan will encourage participation in, and provide exposure to, inclusive programs in the field of public safety and social justice that will align with the wide variety of possible careers they will be exposed to through Peel Regional Police.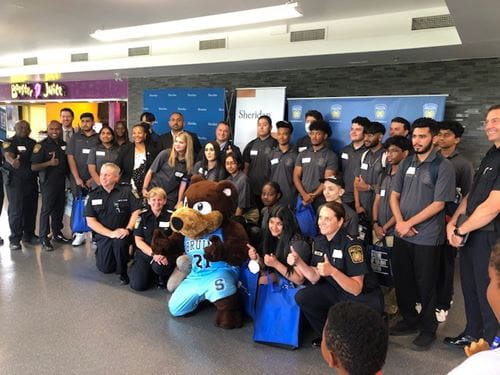 "We continue transforming the traditional policing model by using a new comprehensive strategy built on programming and development to shift to more upstream prevention work to mitigate high-risk situations as much as possible and collaborate with community partners in health and social services. In partnering with Sheridan, one of the finest postsecondary institutions in Southern Ontario, we are providing pathways for youth from priority populations to grow and pursue opportunities for career and personal development," said PRP's Deputy Andrews.
Peel Regional Police's implementation of the Community Safety and Well-Being (CSWB) Framework also has good alignment with Sheridan College offering the "first of its kind in Canada" Honours Bachelor of Community Safety Degree. This degree addresses the need for a new way of looking at policing and community safety in Canada, focusing on prevention, preparedness, and social justice. The Ontario Association of Chiefs of Police, non-profits, and graduate programs endorse the degree.
The Youth in Policing Initiative kicked off July 4, 2022, at Davis Campus and runs through to August 26, 2022.
Sheridan and Peel Regional Police look forward to building off this great collaboration with the YIPI program to continue to strengthen community safety and well-being for Peel Region, and provide our next generation the opportunities and skills to be future community leaders.