$2M grant supports collaborative research on virtual humans

Sheridan and its partners have been awarded a highly-competitive $2 million grant to support the creation of a universally accessible, open-source solution for the animation of virtual humans. Virtual humans are becoming more prevalent for training, simulation and health care, presenting a need for applied research and development to provide innovative solutions to the challenges of procedural generation.
Sheridan's Screen Industries Research and Training Centre (SIRT) will work in collaboration with Durham College's Hub for Applied Research in Artificial Intelligence for Business Solutions (AI Hub) and Mixed Reality Capture Studio (MRC), Cégep de Matane's Centre de développement et de recherche en intelligence numérique (CDRIN) and the Cégep de Rivière-du-Loup's Le Living Lab en innovation ouverte (LLio).
The Applied Research and Technology Partnership (ARTP Option Two) grant will enhance regional capacity for the media and screen industries and create more efficiency and creative control through improvements to their existing systems, processes, and products. The research team will conduct dual-language, cross-sectoral research and development focused on procedural animation workflows that incorporate advanced, data-driven analysis and leverage artificial intelligence and machine learning to allow for automation and procedural generation of complex and intricate virtual human movements, including hand, limb, and body.
"Sheridan is thrilled to be a recipient of NSERC's ARTP funding, this project just one out of seven projects nationally supported under stream two. This initiative presents a new level of partnership across academic institutions that marks a big step for Sheridan, and further underscores SIRT's strong leadership in their sector. SIRT continues to be at the forefront of innovation for screen-based technologies," said Andrea England, Vice Provost of Research at Sheridan.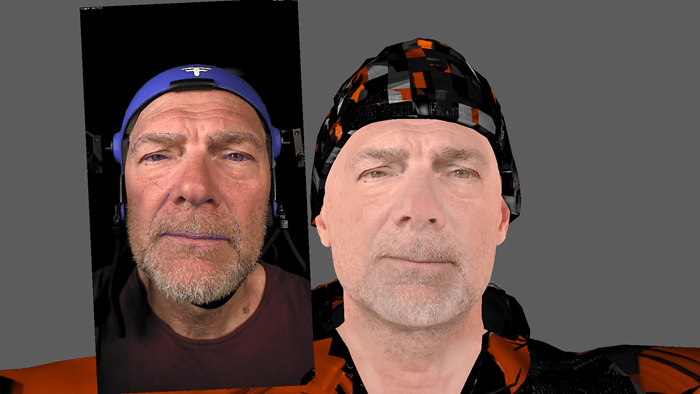 A diverse and highly-skilled group of researchers and students from the four institutions will conduct research and development using a human-centred design approach in collaboration with 11 leading companies: The Holy City VR; Marion Surgical; Transform AI; Ubisoft; 9 Story Media Group; Occupied VR; Kavtek; ReImagine AI; SPIN VFX/BrioVR; CloudConstable Inc.; and Advanced Micro Devices. These companies are at the forefront of innovation and leadership in the industry, and this new research will enable the expansion, growth and development of their virtual human pipelines.
"I am pleased that the Sheridan Screen Industries Research and Training Centre has received funding to support their ongoing innovation and creativity in the media industry. The development of virtual human technology is groundbreaking work that will be an important addition to our digital world," said Julie Dabrusin, MP for Toronto-Danforth.
"Science and innovation lead to a stronger and more resilient economy. As a government we will always be there to support small and medium-sized businesses as they adopt new technologies, and our college sector plays a crucial role in supporting these businesses. Today's announcement will see strong partnerships that will foster innovation and support the next big idea all while providing top notch training to Canada's future generation of skilled workers," said The Honourable François-Philippe Champagne, Minister of Innovation, Science and Industry.
"Sheridan's SIRT Centre is grateful for the support of NSERC in this innovative project. The development of this dual-language open-source system is critical to the success of businesses in Canada and beyond and will enable them to access the critical technology components required to evolve quickly in a highly competitive industry. We also thank all our industry and academic partners for their participation in this leading-edge solution," said David Dexter, Director, SIRT.
NSERC has also announced three additional ARTP grants that Sheridan is involved in:
Awarded a $900,000 ARTP Stream One grant, the Sheridan Centre for Advanced Manufacturing and Design Technologies (CAMDT), Sheridan Centre for Mobile Innovation (CMI) and Sheridan Centre for Elder Research (CER), will join forces with three key partners in industry and community to develop tools and solutions for safe health technology applications.
Led by Centennial College, in collaboration with CMI and CAMDT, Humber College and the Kite Institute of the University Health Network, this grant will support Canadian small and medium-sized enterprises to develop functional e-textile wearables for commercialization in the developing global health e-textile market.
Led by Niagara College, in collaboration with the Southern Ontario Network for Advanced Manufacturing Innovation (SONAMI) network of research centres that includes Sheridan's CAMDT, this grant will support research undertaken to support economic recovery for small and medium-sized enterprises through sustainability, profitability and growth.
This collaborative project has been supported by an ARTP Option Two grant, made available through the Tri-agency College and Community Innovation (CCI) program, managed by the Natural Sciences and Engineering Research Council of Canada (NSERC), in collaboration with the Canadian Institutes of Health Research and the Social Sciences and Humanities Research Council. The ARTP Option Two grant supports a group of colleges undertaking a set of research projects targeting national or sectoral challenges, with involvement from community and/or industry partners.
Additional Quotes:
"Durham College is incredibly grateful for this funding and support from the Natural Sciences and Engineering Research Council. Procedural animation of virtual humans is an exciting area of research that will result in efficiencies and improvements for our industry partners to enhance their competitiveness in the market. Our highly-skilled researchers at the AI Hub and Mixed-Reality Capture Studio are excited to put their specialized talent to work alongside these three academic institutions for such an innovative and cutting-edge project." – Debbie McKee Demczyk, Dean, Office of Research Services, Innovation and Entrepreneurship, Durham College.
"Cégep de Matane and the CDRIN are very grateful for this grant and NSERC's assistance in supporting college research in entertainment and leading-edge technologies. Canada is one of the most recognized places for AI as well as entertainment and this project will be a great demonstration of collaboration between the private and academic sectors. The transfer possible through this project for the industry is enormous and will confirm Canada's place among the world leaders in innovation." – Brigitte Chrétien, Director of Studies at Cégep de Matane and Julien Coll, Research and Innovation Advisor at CDRIN.
"LLio is very proud and happy to have the opportunity to join and support a co-creation process that will bring together stakeholders and users to imagine together the benefits and limitations of a human digital alter-ego." – David Guimont, Co-Coordinator, Cégep de Rivière-du-Loup's Le Living Lab en innovation ouverte.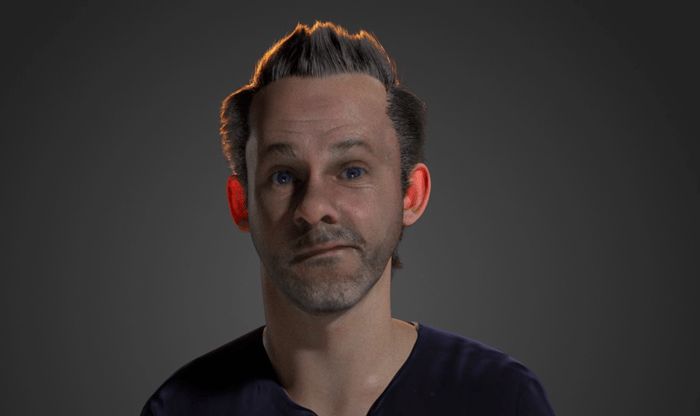 About Sheridan's Screen Industries Research and Training Centre (SIRT)
One of Sheridan's six research and incubation centres, the Screen Industries Research and Training Centre (SIRT), located in a 10,000 sq. ft. sound stage at Pinewood Toronto Studios, is an internationally recognized and nationally funded research space focused on technical and creative research as well as the incubation of talent and content within the creative and cultural industries. SIRT plays a key role as a research and development and innovation support hub for the cinema, television, and gaming sectors in one of North America's leading production and post-production regions. For more information visit sirtcentre.com.
To learn more about research and innovation at Sheridan, please visit research.sheridancollege.ca.
About Durham College
Durham College's (DC) Office of Research Services, Innovation and Entrepreneurship (ORSIE), which facilitates all applied research at the college, has been leading the way in its support of small- to medium-sized businesses and student experiential learning through innovation and collaboration since its inception in 2009. ORSIE boasts five unique applied research centres, including the Centre for Craft Brewing Innovation, AI Hub, Mixed-Reality Capture Studio, Centre for Cybersecurity Innovation and Social Impact Hub. Over the last decade, ORSIE has worked with more than 200 industry partners on over 400 projects involving nearly 700 students, allowing DC to make its mark as a leading research institution through cutting-edge innovation, growth and impactful work.
About the Cégep de Matane
Located in the Bas-Saint-Laurent region, Cégep de Matane occupies a main campus in Matane, manages the Center matapédien d'études collégiales in Amqui in collaboration with another Cégep and welcomes students within of the Collégia Group in Matane and of the ADN Campus, which has a storefront in Montreal. In all its centers, the Cégep de Matane welcomes nearly a thousand students in initial training and continuing education. The Cégep de Matane stands out in the offer of training in the fields of art and digital as well as by its presence abroad with more than 100 international partners.
About Cégep de Rivière-du-Loup's Le Living Lab en innovation ouverte (LLio)
The Laboratoire en innovation ouverte (LLio : Open Innovation Lab) is a center for research and transfer of open innovative practices integrated at the Cégep de Rivière-du-Loup. It is also recognized as a Technology Access Center. LLio's field of intervention is the adoption of open innovation practices by companies, organizations, institutions, research centers, and communities. In this sense, it is a research center that intervenes in innovative social practices, both in the context of social and technological innovation. LLio is an accredited member of the European Network of Living Labs (ENoLL) and is a founding member of Francophonie Living Labs. It is also a member of Synchronex and Tech-Access. For more information visit llio.quebec.
---
Read the French translation of the release here.