Outdoor photography exhibition highlights Sheridan Faculty of Animation, Arts & Design grad shows this spring
An outdoor exhibition in downtown Toronto is among the highlights of a series of grad shows being hosted by Sheridan's Faculty of Animation, Arts & Design (FAAD) this spring to celebrate work done by graduating students and showcase their skills to employers.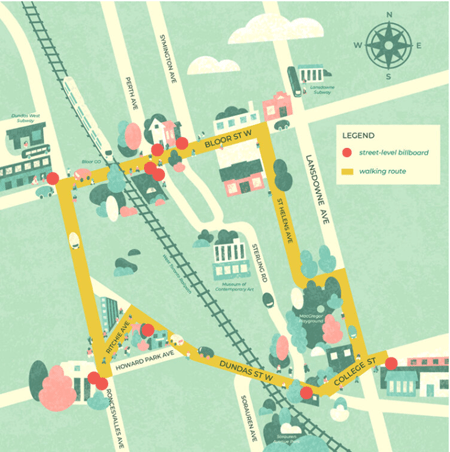 GRADWORK, presented by students in Sheridan's Honours Bachelor of Photography degree program, will feature student work on 10 street-level billboards in west Toronto as part of the Scotiabank CONTACT Photography Festival. Billboard locations include the intersections of Dundas Street West and Bloor Street West; Perth Avenue and Bloor Street West; Symington Avenue and Bloor Street West; College Street and Lansdowne Avenue; Dundas Street West and Sterling Road; Dundas Street West and Ritchie Avenue; and Roncesvalles Avenue and Howard Park Avenue. Sheridan is the lone college participating in the festival.

FAAD grad shows are being held throughout April and May, including Animation Industry Day — an annual event that allows animation students to share their work with industry representatives and can serve as a jumping-off point to career opportunities in the field. Several other programs — such as the Honours Bachelor of Illustration, Honours Bachelor of Interior Design, Interior Decorating and Visual and Creative Arts — are presenting awards virtually or share students' finest work via a series of websites.

Grad shows are an integral part of the Sheridan experience, often serve as a platform for students to make connections with industry and secure employment, and traditionally feature in-person exhibitions and award ceremonies that attract attendees from across North America. Many shows also include an award component, made possible through the generosity of Sheridan's supporters who provide prizes or donate their time and expertise by participating on judging panels.

Most of FAAD's grad shows this spring are being held in online formats for the second consecutive year, due to restrictions on in-person gatherings during the COVID-19 pandemic. A full schedule and more details about each of this year's shows can be found on Sheridan's FAAD 2021 Grad Show events page.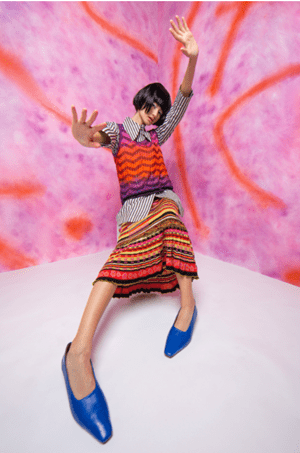 "I personally look forward to these shows every year as an opportunity to celebrate the incredible work of our students. While the pandemic is once again preventing us from doing so in traditional in-person fashion, the talent and creativity of our students still jumps off the screen in these virtual gatherings," says Dr. Janet Morrison, Sheridan's President and Vice-Chancellor. "Given the significant and unprecedented challenges these students have faced over the past year, the work on display in these shows is also a testament that they are equipped with the resiliency, determination and innovative thinking skills to navigate a rapidly-changing and complex world with confidence."

Sheridan's Faculty of Animation, Arts & Design is Canada's largest art school and is internationally recognized for training industry-leading performers, animators, filmmakers, designers and artists. Program areas in FAAD include Animation and Game Design; Design, Illustration and Photography; Film, TV and Journalism; Material Art and Design; and Visual and Performing Arts.
---
Pictured above left: Work by Sheridan graduating student Siyi Wang, Untitled, 2021. Pictured above right: Map of the outdoor GRADWORK exhibition by Olivia Viscardi.