Award-winning author and artist Vivek Shraya joins Sheridan Reads 2021
Sheridan Reads makes its return on March 25 with a virtual, community-wide literary celebration featuring multidisciplinary artist and author Vivek Shraya.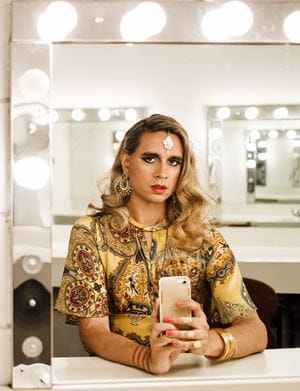 Sheridan is honoured to welcome the five-time Lambda Literary Award finalist in celebration of her novel The Subtweet, which Quill and Quire recognizes as "a postmodern take on A Star is Born." Shraya will be featured in conversation, followed by an audience Q&A session.
Details
When: Thursday, March 25, 2021 at 7 p.m.
Where: Online. Click here to register on Eventbrite. The event will be streamed on Hopin, and a link will be sent after registration. This free event is open to the public.
"We encourage all members of the community to join us in this highly anticipated event that emphasizes the value and power of storytelling," says Genevieve Amaral, Associate Dean of the School of Humanities and Creativity in the Faculty of Humanities and Social Sciences. "Our community looks forward to this event every year, as it is a wonderful opportunity to reflect, learn, listen and engage."
About the author
Shraya is a multidisciplinary artist whose work brings together music, literature, visual art, theatre and film. Her writing has been lauded as "cultural rocket fuel" by Vanity Fair, while Herizons magazine notes, with each of her trail-blazing new projects, "new space is created for those who come after."
Sheridan Reads
Sheridan Reads is an extended reading event that unites students, staff and faculty with community groups, public libraries and service organizations in Mississauga, Oakville and Brampton to discuss and honour the work of writers from home and abroad. Past authors featured in Sheridan Reads include Lawrence Hill (The Book of Negroes), Tracey Lindberg (Birdie), Thomas King (The Inconvenient Indian: A Curious Account of Native People in North America) and Marlon James (Black Leopard, Red Wolf).