A Message from Alumnae from the Music Theatre Performance Class of 1995
We are excited to announce the newly created Class of BIPOC Bursary Fund at Sheridan to support music theatre and technical production students who identify as Black, Indigenous and/or People of Colour. We have created this fund to help Sheridan in its efforts to dismantle systemic racism and create opportunities for underrepresented members of our community. We think this is an important step towards building a stronger, more inclusive learning community, and it aligns with Sheridan's commitment to launch programs that promote the recruitment and enrolment of racialized and Indigenous applicants.
Our goal is to raise $35,000 to establish an endowment fund that will offer two bursaries annually: one to a student in the Music Theatre Performance program and one to a student in the Technical Production Program. We also have the opportunity to take advantage of a grant program that will match up to $15,000 if we reach our goal.
We are inviting alumni from the Music Theatre Performance and Technical Production programs to make a donation to support this initiative. Donations, where allowable, receive a tax receipt, and supporters will be highlighted in the annual Theatre Sheridan program and on the Theatre Sheridan website.
We recognize that this is a challenging time for many of our fellow alums, so we appreciate any amount that you can give. If it is in your means, please help us achieve our goal of giving back.
Click here to donate.
This fund pays tribute to Sheridan alumnae Susan Dunstan, Georgia Grant and Laila Moos members from the class of '95, Music Theatre Performance Program: Sue
"I am thrilled and honoured to be a part of this important bursary. As a biracial graduate of the class of '95, I hope that this fund will further the pursuits of an upcoming BIPOC Musical Theatre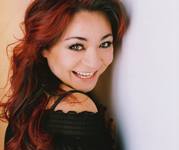 Performance and Technical Production student. May this small contribution towards their tuition be a beacon of light and confidence to a recipient who may be seeking encouragement and community."
-Susan Dunstan
"My hope is that this bursary encourages more artists who look like me to pursue a career in the arts. The more BIPOC artists we have on stage and offstage the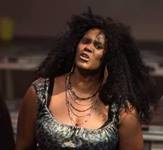 more that they will represent and foster diversity in the arts. And I couldn't be prouder to put my name behind that."
-Georgia Grant
"The performing arts is a vast canvass to explore who you are, learn about others and even to discover or affirm your roots. However,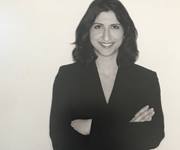 it can label an artist as something they do not always wish to represent. The industry today is more open to diverse faces than it was when I graduated in 1995. I am honoured to have my name behind this fund to help support BIPOC in Music theatre and Technical Production Programs. If you don't want to wear the shoes others want you to wear, make sure you kick them off!"
-Laila Moos
Sincerely,
Alumnae of the Class of '95
Sheridan College Music Theatre Performance