Sheridan's Canadian Music Theatre Project and Brampton's Rose Theatre announce performance of a new musical by award-winning recording artist Johnny Reid
A presentation of My Bonnie Lass, a new musical from top selling recording artist and long-time Brampton, Ont. resident Johnny Reid, will be performed by students of Sheridan's celebrated Bachelor of Music Theatre Performance program on Saturday, March 2, 2019.
Presented at the Rose Theatre in Brampton, Reid will introduce the musical before inviting the cast of 25 students on-stage to perform a concert-style version of the show. Reid will join in on a few of the numbers, ending with a finale of three songs from his chart-topping albums.
Reid co-wrote My Bonnie Lass with Toronto playwright Matt Murray. Set in post-war Scotland, the musical is a love letter from Reid to his grandmother, Maggie. It's a celebration of the human spirit, the power of a mother's love, and the way the women of her generation persevered. While the musical is still in development, fans of Reid's music will not want to miss an opportunity to get a sneak-peak of this beautiful story told in Reid's signature style.
My Bonnie Lass was originally workshopped in 2017 as part of Sheridan's Canadian Music Theatre Project (CMTP), an international centre of excellence for the development of new musicals. Since the program's inception in 2011, 24 shows have been incubated and continue their development. Five of these shows have enjoyed professional premieres, including Come From Away, which opened on Broadway in 2017, receiving a Tony Award for Best Direction and a nomination for Best Musical.
"We are proud to have launched this musical that tells the compelling story of Johnny Reid's family in Scotland," says Michael Rubinoff, Producing Artistic Director for the CMTP. "Like Johnny's extraordinary music and live performances, My Bonnie Lass is an exciting new musical that stirs the soul."
Reid, a critically-acclaimed singer and songwriter, has captured the hearts of fans and audiences around the world, hosting multiple sold-out arena national tours throughout his illustrious career. He has released seven best-selling albums which have gone on to earn him several JUNO and CCMA Awards.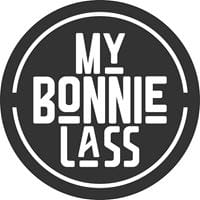 Ahead of the presentation, Mayor Patrick Brown will welcome Reid, a Brampton Arts Walk of Fame inductee, back to Brampton. Reid was inducted in 2015, however, this will be the City's first opportunity to celebrate the induction with him in person. Established in 2014, the Brampton Arts Walk of Fame is one of the City's key recognition programs, focused on celebrating the incredible artistic and creative talent emerging from Brampton. For more information on the Brampton Arts Walk of Fame, visit www.brampton.ca/AWOF
Tickets for the presentation go on sale for the Tartan Army on Wednesday, January 16, 2019 at 10 AM and for the general public on Thursday, Jan 17, 2019 at 10 AM and can be purchased at www.rosetheatre.ca

---
Pictured above: Recording artist and co-writer of My Bonnie Lass, Johnny Reid.
Pictured at top of page: at top of page: Sheridan Bachelor of Music Theatre Performance program students performing a song from My Bonnie Lass.