Schlegel Innovation Leader Appointed to Advance Research into Arts and Aging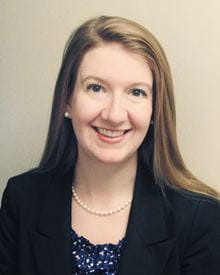 Sheridan's Centre for Elder Research and the Schlegel-University of Waterloo Research Institute for Aging (RIA) are pleased to announce the appointment of Dr. Kate Dupuis as the Schlegel Innovation Leader in Arts and Aging. This three-year appointment, which is jointly funded by the two organizations, will focus on the relationship between the arts and later life, and specifically the role of the arts in promoting health and building on individual strengths.
Dr. Dupuis is both a scientist and clinical neuropsychologist, who previously worked with RIA and the Centre for Elder Research on a pilot arts-based research project in 2009. This pilot led to a Canadian Institutes of Health Research (CIHR) grant to study dance as an innovative health promotion strategy.
Much of Kate's initial research will be conducted at a number of Schlegel Villages, long-term care and retirement communities across southwestern Ontario, owned and operated by Ron Schlegel, who is also Chair of the RIA Board. "Ron is an outstanding philanthropist and visionary who constantly strives to enhance the quality of life of older adults living in community and care settings," says Pat Spadafora, Director of the Centre for Elder Research.
The impact of the creative and performing arts in supporting health and well-being has long been a primary research pillar of the Centre, and builds on Sheridan's institutional strengths in the arts. Past research projects have focused on fiction writing from life experience; art, visualization and you; and the impact of active and passive engagement in a music program. By collaborating with the RIA and Schlegel Villages, these efforts will be accelerated and applied in practice to enhance quality of life for older adults.
"Having a full-time researcher dedicated to the arts and aging will build our capacity to further explore the impact of the creative and performing arts on health and well-being and, wherever possible, to reduce barriers to access," said Spadafora. "This innovative collaboration with the RIA presents a valuable opportunity to support arts-based programs and impact policies at a community level."
"RIA is pleased to welcome Dr. Kate Dupuis and her unique area of expertise to the team," said Josie d'Avernas, Executive Director at RIA. "This new chapter in our partnership with Sheridan opens up many opportunities to innovate and advance our understanding of how the arts can impact health and well-being in later life."
About the Centre for Elder Research
The Centre was founded at Sheridan in 2003 as a campus based facility dedicated to applied research in the field of aging. The Centre conducts innovative Lab to Life® research that enhances the quality of life of older adults while serving as an education hub for Sheridan and the broader community.
About the Schlegel UW Research Institute for Aging
The Schlegel-University of Waterloo Research Institute for Aging (RIA) is a non-profit, charitable organization that partners with the University of Waterloo, Conestoga College, Schlegel Villages, and many other organizations and academic institutions, to enhance the quality of life and care of older adults. By integrating research, education and practice, RIA supports practice-relevant research and mobilizes research evidence so it can inform programs, be integrated into education and training, and influence practice and policy. The best of what is learned is then shared broadly to benefit older adults everywhere. For more information go to www.the-ria.ca.
Media Contacts:
Susan Atkinson
Sheridan Communications
Susan.atkinson@sheridancollege.ca
905-815-4073
Hilary Dunn
Schlegel-UW Research Institute for Aging
hilary.dunn@uwaterloo.ca
519-904-0660 ext. 4104