Student creativity takes centre stage
Art, creativity and entrepreneurship – three things that are synonymous with Sheridan – are the focus of Toronto Fringe's Theatre Entrepreneurs' Networking and Training Program (TENT). These shared interests made for a natural partnership between Sheridan and TENT resulting in a research collaboration that put students' talent centre stage.
Many are familiar with the annual, popular Fringe Festival, which is a platform for artists to establish their careers while perfecting new works. TENT operates in conjunction with the festival, providing emerging producers with the skills and knowledge they need to thrive in the theatre world.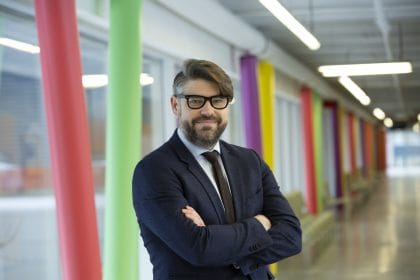 The research project with Sheridan came to be thanks in part to a $240,000 Social Sciences and Humanities Research Council (SSHRC) grant awarded to Professor of Creativity and Creative Thinking, Brandon McFarlane, in the fall of 2018. This generous funding enables McFarlane and his research team, which includes fellow Faculty of Humanities and Social Services professors Dr. Glenn Clifton, Dr. Michael McNamara and Jennifer Phenix, to bring Sheridan's creative problem solving skills to festivals in local arts communities.
They named the research project Mobilizing Social Innovation to Train the Next Generation of Theatre Entrepreneurs as its focus is to expand TENT by way of training young artists to find new funding models, manage budgets and promote their own work. To achieve these project goals, McFarlane hand-picked a group of students from across Sheridan's business and arts bachelor degrees who helped bring the project to life.
The primary student contributors include: Brittany German (Creative Writing and Publishing), Sandra Ghobrial (Marketing), Kayden Chan (Illustration), Kate Dockeray (Photography) and Matthew Wong (Applied Information Science). Additional student contributors include: Paolo Di Barbora (Craft and Design), Anthony Marcelino and Victoria Webb (Marketing), Lexy Pakenham-Troth and Steven Grabell (Film and Television), Michaella Pannu (Early Childhood Leadership), Shanil Patel and Michael Rugo (Interaction Design), Karly O'Brien (Marketing) and Jaquelyn Ferguson and Robyn Miller (Creative Writing and Publishing).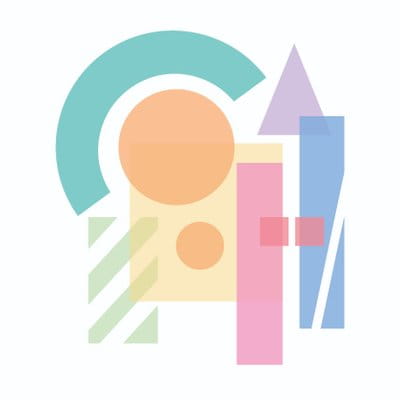 "One person can achieve great things with enough drive and resources, but when you add an army of creative minds with fresh ideas and energy, the opportunities to build something extraordinary are endless," says McFarlane. "By bringing this eclectic group together, I wanted to ensure they had the experience of seeing the real-world impact and results of their work."
Wong and Ghobrial were involved in designing and facilitating creative problem solving workshops, working with collaborators to reveal and discover new ideas. Photography was handled by Dockeray, who observed and captured the research project in action. These photographs are now on display in the southern stairwell of Sheridan's Hazel McCallion Campus B-Wing in Mississauga and showcase the artists' ambition and the playfulness of the project. German helped head the digital dissemination, which included raising awareness around the project's impact for Sheridan students and the Toronto theatre community through blog posts, website content and social media. Chan created a logo for the various Creative Humanities projects McFarlane oversees. The design is abstract and includes moveable pieces that can geometrically form a C and an H, representing community, a vision of Sheridan and the project.
"One person can achieve great things with enough drive and resources, but when you add an army of creative minds with fresh ideas and energy, the opportunities to build something extraordinary are endless." – Dr. Brandon McFarlane
"Working on this project enhanced my skills in writing, helping me to adapt to different formats and audiences," says German from the Creative Writing and Publishing program. "Writing for the web and for social media is very different from short story or novel writing, and I now have those skills to help me as I further my career as a writer."
Ghobrial echoes the benefits this opportunity has had on her student experience: "Working on this project has been a positive experience for me. I've had the opportunity to lend my facilitation skills to a research project that benefits the client and provides some ideas for sustainability. I'm so proud of my contributions to that."
Only in its first year of a two-year collaboration, recommendations and ideas have already been shared with Toronto Fringe regarding TENT and the students have been provided a real-world opportunity to develop and practice their varied skills.
For more information and updates on the TENT project, please visit www.creativehumanities.ca or stay updated on Twitter.
---
Pictured at top of page: Theatre entrepreneurs learning how to apply creative problem solving strategies. Photo by Kate Dockeray.
Written by: Debbie Silva, Research Communications Officer, Sheridan Research.