Art that aims to unify people from all walks of life
A new crop of superheroes is ready to save the world.
They're the creations of Joseph Bonsu (Art Fundamentals '02) and Mark Williams (Computer Animation '06) – the co-founders of comic brand Heroes of the World.
Since 2005, Bonsu and Williams have designed more than 1,200 characters that hail from all over the world. Jamaican heroine Agra, for example, can control plant life, while Puerto Rican superhero Coqui has a super sonic scream. Team Somalia's Aasimah possesses superhuman strength, flight and teleportation, while La Dimension from the Dominican Republic can create temporary portals at will.
"People want to see superheroes that are a reflection of themselves – they want to be represented," says Bonsu. "We want to show superheroes from different parts of the world working together. It's about reading stories featuring heroes that our readers can aspire to be like."
Bonsu and Williams, who were friends in high school before studying at Sheridan, have been comic book fans since they were kids. Attending Sheridan to hone their animation and drawing skills, the pair had ambitions of one day drawing comics professionally.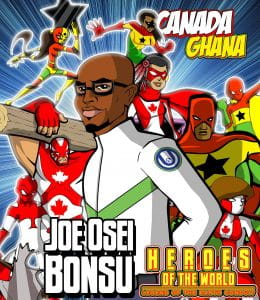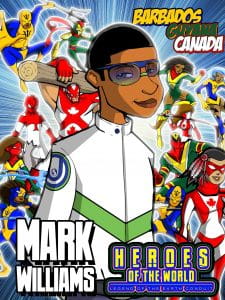 In summer of 2005 Bonsu, inspired by his parents' Ghanaian background, drew a superhero that he dubbed "Captain Ghana." Williams saw the sketch and thought a poster series adapted from the concept would be a hit at that month's Caribana festival in Toronto. The pair collaborated on a series of characters from the Caribbean islands, including Jamaica, Trinidad and Tobago and Barbados, and printed them at a nearby Office Depot. Armed with $500 worth of the posters and a small table they bought at Ikea, the pair set up shop at Caribana.
Customers were excited by the prints and wanted to see other characters inspired by their own backgrounds. Bonsu and Wiliams began creating teams of superheroes from countries such as Chile and Guyana. World events, such as the World Cup finals, later influenced the creation of characters from other continents.
In 2009, Bonsu and Williams launched their comic book series, having spent the first four years focused on posters and merchandise. Today, Heroes of the World features characters from over 300 different locations.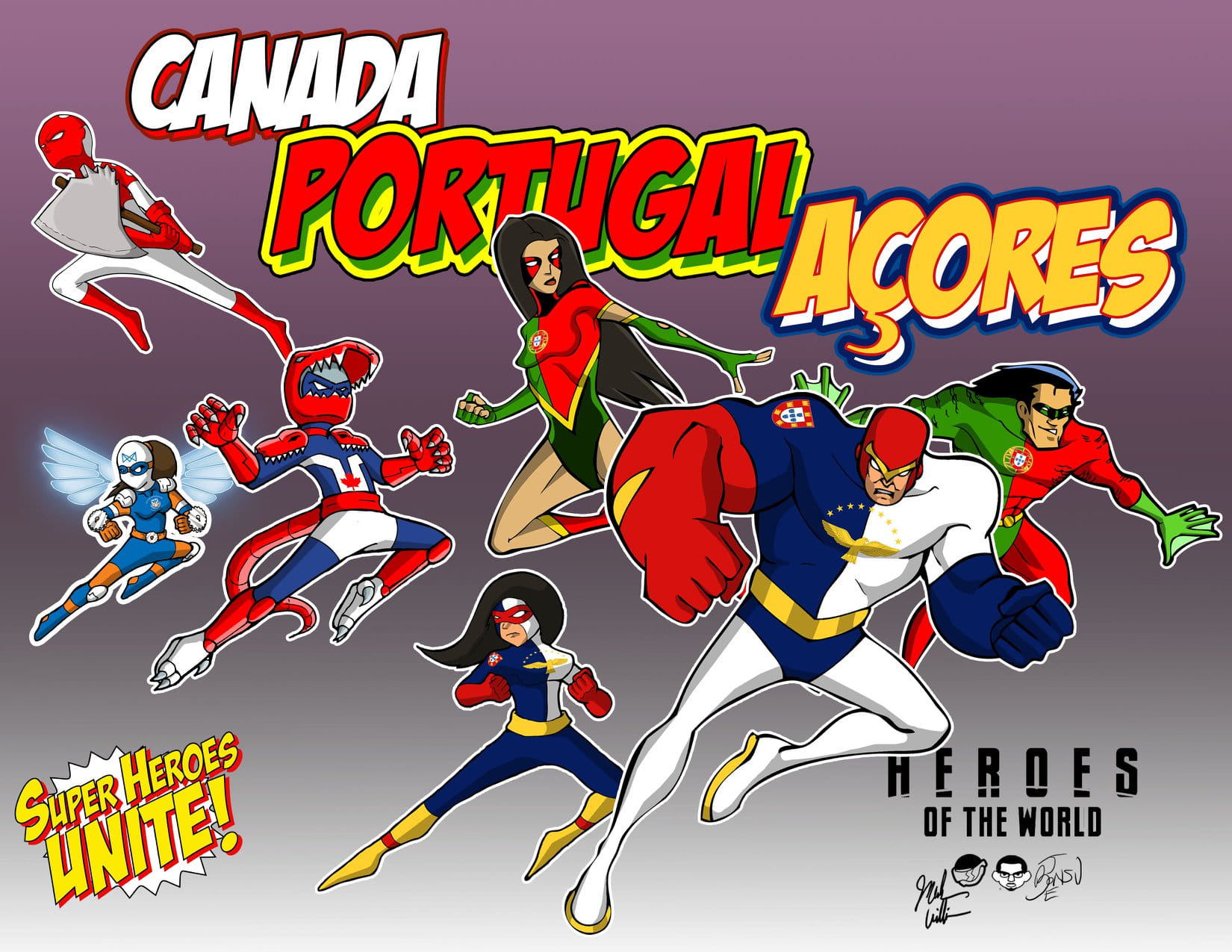 Over the last decade, Bonsu and Williams have continued to promote Heroes of the World, touring their comics at festivals such as ComiCon and AnimeNorth, and expanding the superhero universe with characters from different U.S. states and Canadian provinces, as well as characters for specialized events such as Pride Month. They've also capitalized on the idea that heroes come in all forms through a partnership with the OPP, Central York Fire Services and York Region Paramedic Services. Bonsu and Williams created a promotional handout comic book poster featuring paramedics, police and firefighters alongside some of Heroes of the World's Canadian characters.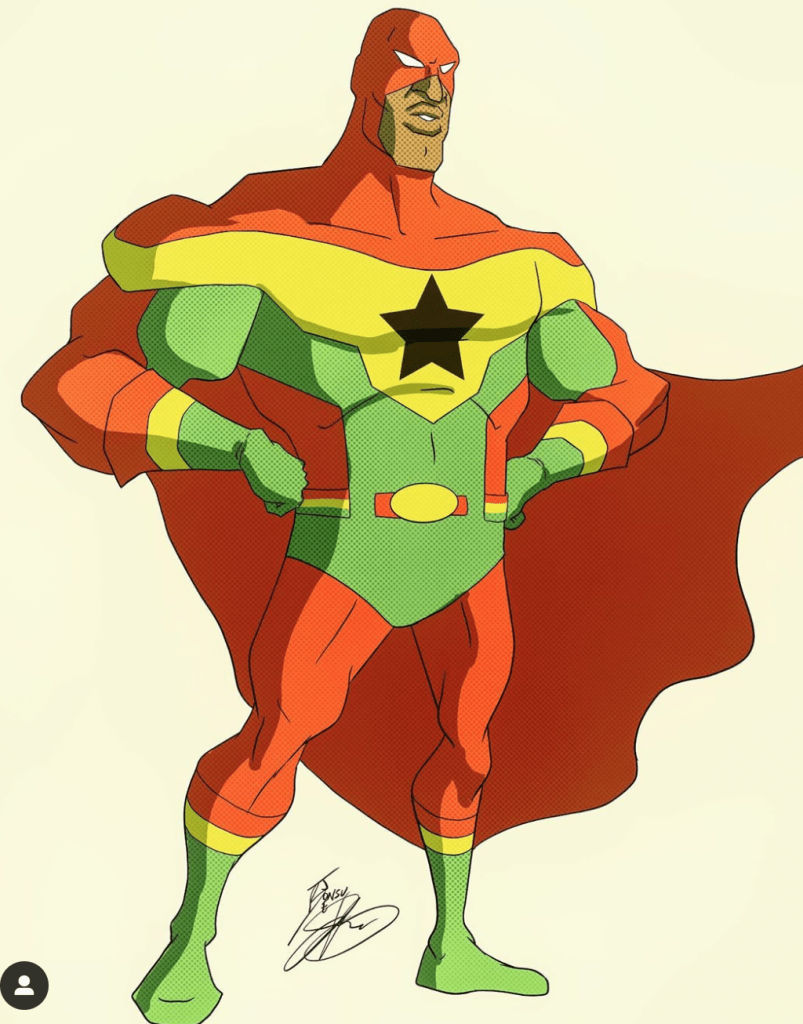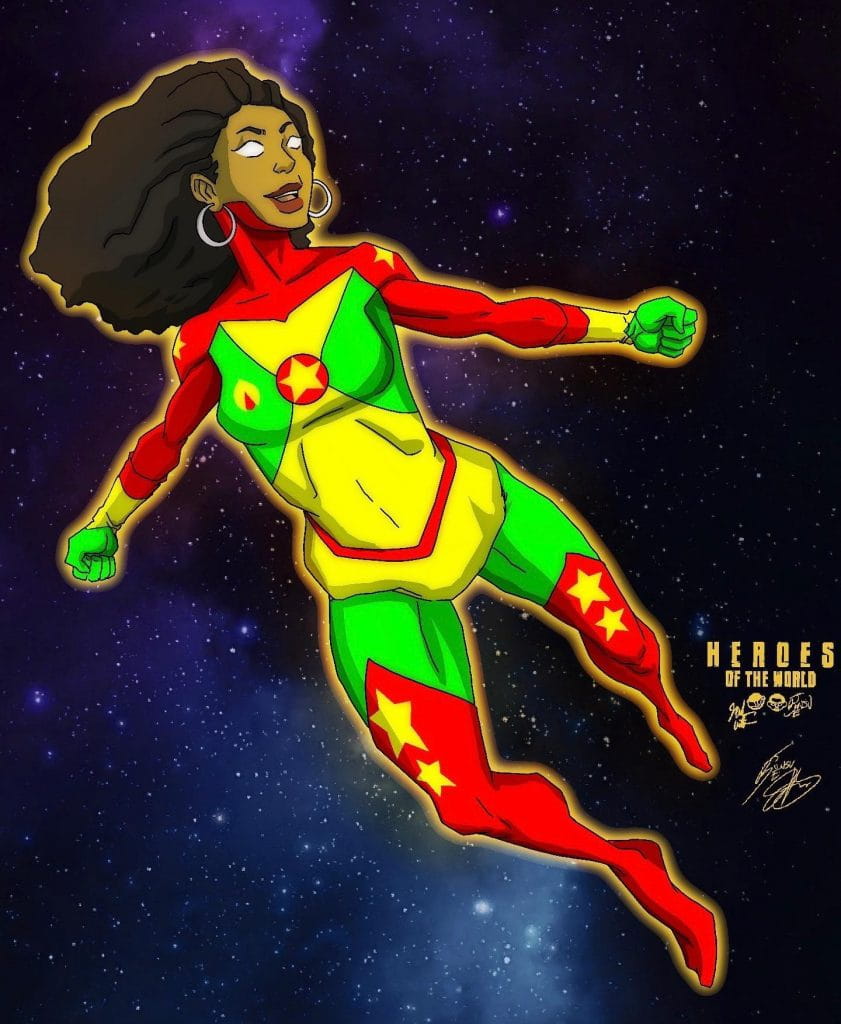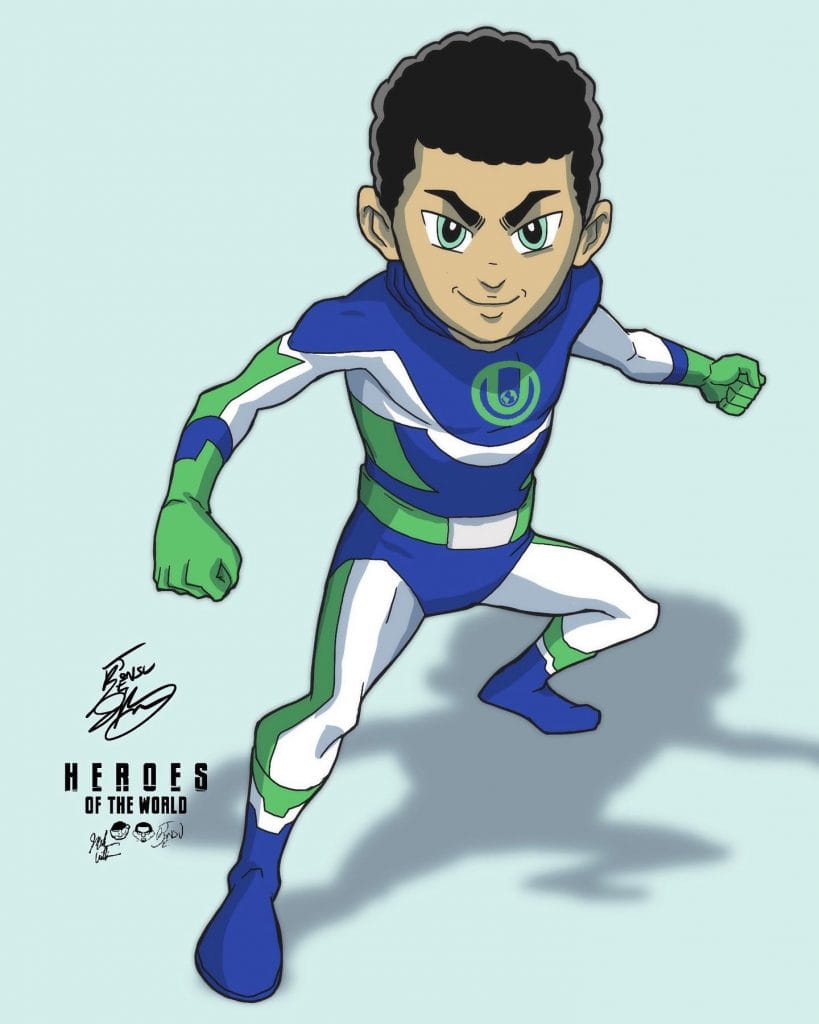 Going forward, Bonsu and Williams are looking to build the stories of the hundreds of characters they've created and show superheroes getting involved with real-world issues, whether they be natural disasters, disease, or political turmoil. In response to Australia's devastating fires, for example, the team created Waterbreak – a superhero from Australia who can manipulate water.
"We want to bring awareness to different parts of the world through our superheroes, but we also want to bring attention to issues around the world that our readers might not know about," explains Williams. "We want to show people that despite our differences, we can all work together towards a common good."
---
Written by: Meagan Kashty, Digital Communications Officer at Sheridan.