Exploring the Student Experience in Collaborative Online International Learning (COIL)
Date: Nov. 8, 2022
Time: 12:00 p.m. – 1:30 p.m.
Location: Online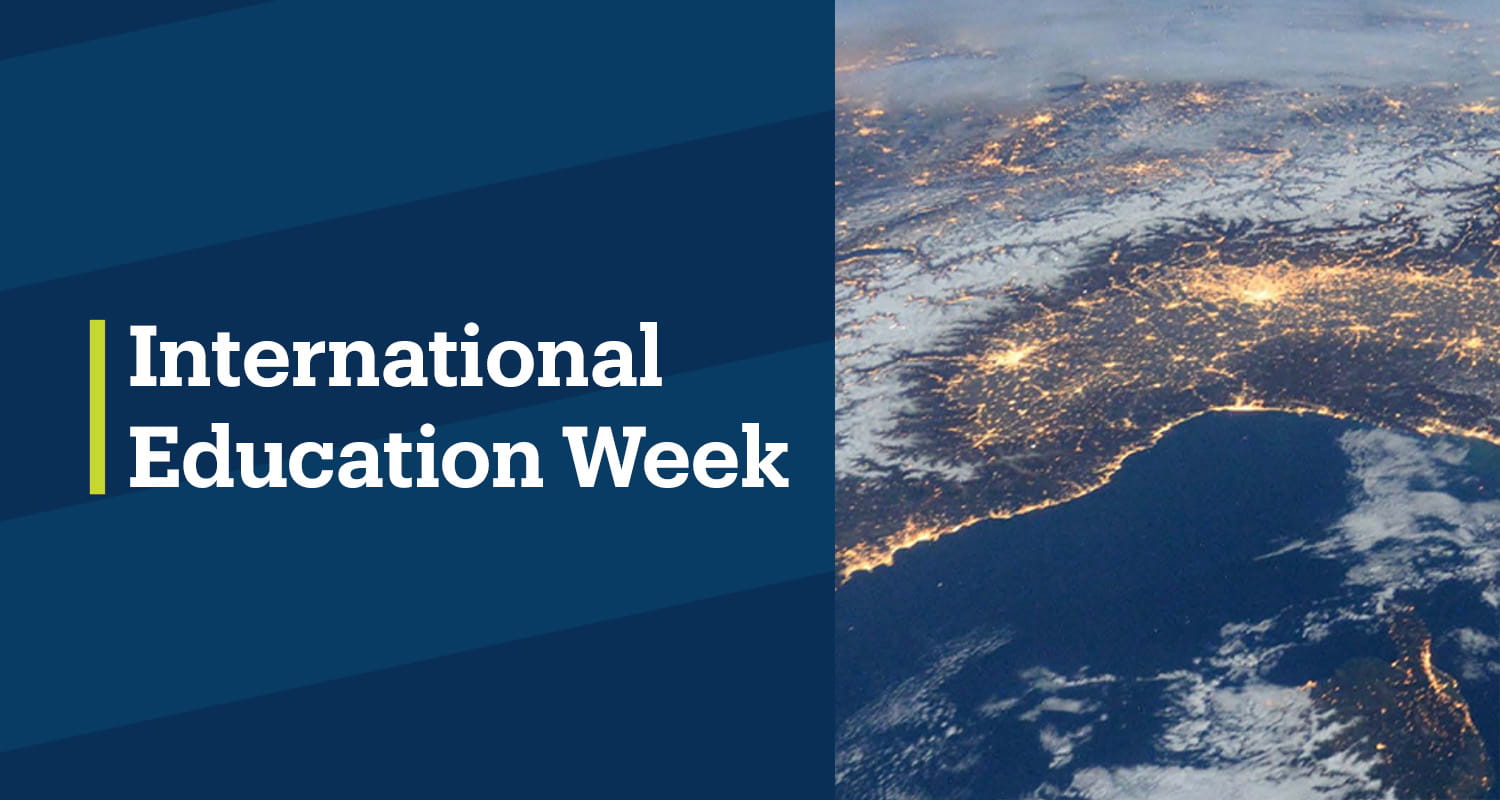 Audience: Public event – please feel free to invite your colleagues and networks to attend this webinar. Registration required.
Description: One of the pillars of Sheridan's Internationalization and Global Connectivity Strategy is cultivating graduates who are "Critical Global Citizens and Change makers." To meet this, we set a goal of enhancing the internationalization of teaching and learning at Sheridan. One of the main initiatives to address this goal was the introduction of Collaborative Online International Learning (COIL) to provide more accessible and inclusive internationalization at-home opportunities to our students. Through connecting and working closely with international peers, COIL promises to support students' intercultural fluency, foster global perspectives, promote the value of critical global citizenship, and promote diversity of thought. It also allows students who are usually underrepresented in education abroad (travel abroad) initiatives with opportunities to engage in accessible and inclusive global experiences. While those are goals that educators hope to achieve through COIL, what do our students say?
During this webinar, we will hear from a panel of students on how and why the COIL experience was a transformative one for them on multiple levels: academically, professionally, and personally.
Date: Tuesday, November 8, 2022
Time: 12–1:30 p.m. EST
Location: Online
Register now for Exploring the Student Experience in Collaborative Online International Learning (COIL)
Moderator
Stan Kamzol, Professor, Pilon School of Business, Sheridan College
Stan Kamzol is a senior professor at Sheridan College's Pilon School of Business (PSB). A passionate educator and PSB's International Academic Exchange Coordinator, Stan teaches in the bachelor degree, diploma and post-graduate certificate programs, focusing on international business, new market development and entrepreneurship.
A native of Ontario, Stan studied at the University of Waterloo and Western University earning his MBA at the latter. Upon graduation, Stan began an exciting career in corporate development and new ventures. Stan's breadth of industry experience extends from natural resources to new energy alternatives, to consumer products and environmental technologies. Career postings in Europe and Western Canada along with dozens of assignments throughout the world — from North America to Asia to Africa to Europe — have fashioned an extensive background of insights and experiences. The foregoing corporate career then led to a consulting practice assisting clients in growth opportunities and new venture governance. Stan has served on advisory boards in Canada and Europe, providing guidance, leadership and best practices.
In the recent past, Stan has extended his portfolio to academics, teaching at Sheridan and guest lecturing at institutions abroad, building a network of postsecondary contacts in education and administration. Stan is a member of EAIE and APAIE and an active voice in the key role that internationalization plays in postsecondary education. Stan is not only a leader in Mobility Exchange but also a team leader in PSB's extension to collaborative online international learning (COIL), expanding international education opportunities within PSB's student community.
Speakers
Laura Beatriz Miranda Martins, Student, Universidade Federal de Minas Gerais (UFMG)
My name is Laura Beatriz Miranda Martins, and I'm a Biology Student at Universidade Federal de Minas Gerais, in Brazil. I started my teaching career as an English teacher, a job that I still have. I have a great passion for teaching and for the environmental agenda, and I chose to study Biological Sciences in order to reconcile these areas. During my undergraduate studies, I joined the international NGO ClimateScience, which aims to bring climate education to everyone in a free, accessible, and fun way. I believe that science and education should be allied, using interdisciplinary and science popularization tools. This knowledge, supported by consistent biotechnological tools, is essential for the construction of a more just and egalitarian society.
I currently develop a scientific initiation project in the area of microbiology, where I work on the evaluation of the herbicide potential of Antarctic fungi. During this project, besides learning laboratory techniques, I became fascinated by the diversity of biotechnological applications of fungi. I intend to continue working on researching and conserving these organisms and their ecosystem.
---
Zaibunnissa Marfani, Student, Sheridan College
As someone who has experienced living in three countries, exploring different cultures and finding the small things I enjoy within these differences has been my favourite activity. I was born in Pakistan, moved to Kenya at the age of 8, and then to Canada at 18 years old. These drastic changes enabled me to find the person I was comfortable in being and helped me attract people with similar attributes. Having completed my A' levels in Sciences and Mathematics, I always imagined myself to be a woman in STEM, however, being the product of business-oriented parents, I opted to explore the opportunities that come with a BBA degree.
As I approach the end of my program, I could not help but think of the cliché "time flies". Working in various functions broadened my horizons and influenced my decision to switch my major from Finance to Human Resources. In this time, I came to realize how I could excel in this area. As a person who has faced adversity and ambiguity, I have learned to adapt to circumstances and extract the most value from those experiences.
---
Mays Al Bader, Student, Sheridan College
Mays Al Bader started her career as an English teacher more than 20 years ago in her hometown in Amman, Jordan. And even long before that time, during her middle school years, she used to help her younger sisters, relatives, and neighbours with their English writing assignments and grammar exercises. However, she did not discover the passion she had for teaching English until she stood for the first time in front of her students. That passion made her determined to learn more about teaching and improve her communication skills to help the language learners achieve their goals. As a result, she got her BA in English and Spanish Literature, then followed that with an MA in Diplomatic Studies from the most reputable university in Jordan: University of Jordan.
Moving to Canada, she realized the importance of how languages can bring people together and ease their communication, thus; mastering two languages (Arabic and English), she became an Ontario certified community interpreter.
Recently, she finished the TESOL Plus program at Sheridan College which was a rich experience and a valuable introduction to teaching English as a second language. Now, she continues to help newcomers to speak up for themselves and learn English. Her main aim was and will remain to be the student-centred learning environment that accommodates the students' needs.
---
Margaret Merab, Student, Riara University
Margaret Merab Adhiambo was born in Nairobi, Kenya in the year 2000. Adhiambo is her traditional name which means "a lady born in the evening". She grew up as an only child for one year only and soon enough she had other siblings: two brothers and a sister. She has gone through the 8-4-4 curriculum system which consists of 8 years of primary school, 4 years of secondary school and at least 4 years at university. Currently, she is in the final year of the curriculum, pursuing a bachelor's degree in Business and Information Technology at Riara University. She is a certified Data Scientist by Strathmore University and is looking forward to becoming a certified Data Engineer by IBM. She is also a Business Development and CRM intern at Msomi Innovation Africa.
Margaret is also a perfume lover or rather a cognoscenti. She uses her artistic nature to unwind and create pieces during her free time. She is a nature lover who spends most of her weekends in the parks and nature trails.